24th Annual Institute on Teaching and Mentoring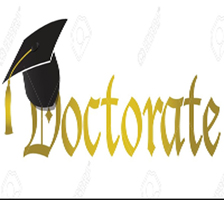 Since 1993, The Compact for Faculty Diversity has been the sponsor of the Institute on Teaching and Mentoring. This year's four-day conference is held in Atlanta, GA. (October 26 – 29). It has become the largest gathering of minority Ph.D. scholars in the nation.
The Institute provides minority scholars with the knowledge and skills needed to succeed in graduate school and to prepare them for success as faculty members at colleges and universities. The Institute provides scholars and their faculty mentors with opportunities to share knowledge about research and academia, to meet other scholars and faculty members from throughout the country and to link to a larger community of scholars and faculty in various academic fields.
In addition, the Institute focuses on mentoring and teaching preparation, community insights and scholar networking. Workshops are scheduled to provide doctoral scholars opportunities to share insights and tips in graduate work. Scholars can network with faculty representatives and other doctoral scholars to share information on teaching, mentoring, research and building a career in higher education.
The Institute's keynote speakers for the conference include Judge Glenda A. Hatchett and Margot Lee Shetterly. Hatchett a former Senior Attorney at Delta Air Lines, Chief Presiding Judge of the Fulton County Juvenile Court and two-time Emmy nominated host of Judge Hatchett, will speak on Saturday, October 28 at the Institute's plenary luncheon. Shetterly, an author of the New York Times Bestseller Hidden Figures and founder of The Human Project will speak on Sunday, October 29 at the Institute's closing plenary session.   Stay tuned for coverage of various events at the conference.
Dr. Ronald Holmes is the author of 15 books and publisher of "The Holmes Education Post," an education focused Internet newspaper.  Holmes is a former teacher, school administrator, test developer and district superintendent.