AASA's Conference Bookstore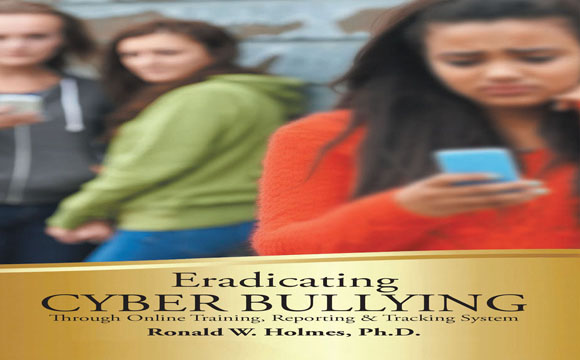 Along with other educational books, Ronald Holmes' latest book on "Eradicating Cyber Bullying Through Online Training, Reporting & Tracking System" will be on display at the 2018 National Conference on Education in Nashville, Tenn., on Feb. 15-17. The conference is hosted by AASA (American Association of School Administrators), The School Superintendent Association. Holmes' book provides research-based solutions on what to do to eradicate cyber bullying in the school, home, community and workplace.
With a rich history, the National Conference on Education represents school system leaders and other advocates of public education from diverse communities across the nation. For school administrators and superintendents, this conference is regarded as the most comprehensive and professional learning and networking event. Participants will have the opportunity to increase their knowledge, skills and understanding about critical issues facing public education.
The theme for the conference is "Education in the Digital Age," which is directly related to Holmes' new book. The key topics for the conference include superintendent/school board relationships; principal supervisor initiatives; personalizing education; curriculum and instruction; leadership for equity; and digitizing education.
Furthermore, the keynote speakers for the 2018 National Conference on Education include Sal Khan, founder and CEO, Khan Academy; Catherine E. Lhamon, chair of the U.S. Commission on Civil Rights at the U.S. Department of Education; Doris Kearns Goodwin, president historian and Pulitzer Prize-winning author; Mara Casey Tieken, associate professor, Bates College; and Todd Rose, president and co-founder, Center for Individual Opportunity.
For additional information about the conference, visit http://nce.aasa.org/
Dr. Ronald Holmes is the author of 16 books and publisher of "The Holmes Education Post," an education focused Internet newspaper.  These books include How to Eradicate Hazing; How to Eradicate Cyber Bullying; How to Eradicate Schoolyard Bullying; and How to Eradicate Workplace Bullying. These books serve as a reference guide to an online anti-bullying program that provides training for all students, parents, employees, and managers. These books are also equipped with a 24 hour Web Based Reporting, Tracking, Training and Documentation System that allow individuals to report bullying incidents anonymously from the home, school, work and community.
Description of Online Anti-Bullying Curriculum for Hazing, Cyber, Schoolyard & Workplace Bullying
Objectives:
(1) Educate individuals on the policies, procedures and laws on anti-bullying preventions
(2) Provide an understanding of the negative effects of bullying
(3) Provide alternative methods for preventing and reporting bullying incidents
Design
45 minute program for all stakeholders (students, employees, managers, etc.) comprising of eight modules along with 25 test your knowledge questions.
24 hour Web based reporting and tracking system for individuals to report bullying incidents anonymously from home, school, work and community
Available in multiple platforms including OSX, Android and Windows
Resources
Operational Checklist for easy implementation
Anti-Bullying Vocabulary List
Technical support team available to assist stakeholders