AICPA and Junior Achievement Launch Online Accounting Career Guide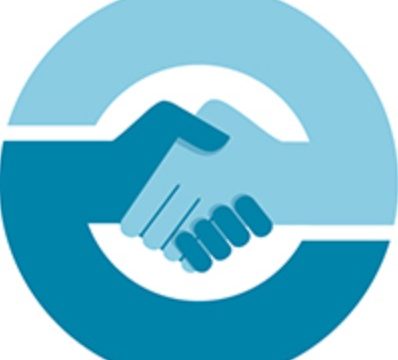 (GLOBE NEWSWIRE) — The American Institute of CPAs (AICPA) and Junior Achievement USA today announced the launch of a new online Accounting Career Guide for teens. The Guide, which combines Junior Achievement content with resources from AICPA's "Start Here. Go Places," covers the various career paths and opportunities available in the accounting profession, with special emphasis on the work CPAs perform.
The Accounting Career Guide provides an online experience for teens that lets them explore the benefits of a career in accounting and the multiple possibilities that earning a CPA license offers. During this journey, they can engage with JA-created content, as well as resources and tools developed by AICPA for its Start Here, Go Places initiative. The online resource is free and available to all teens interested in exploring careers in accounting.
"The accounting field and the CPA profession present great career possibilities for young people," said Jack Kosakowski, President and CEO of Junior Achievement USA. "Not only are these careers challenging and rewarding, there is tremendous demand for them. We are pleased to present this resource to teens so that they can explore what accounting has to offer as they start to consider their plans for future careers."

The Accounting Career Guide is hosted on Junior Achievement's JA My Way web experience and can be found at www.jamyway.org/accounting/. The guide contains profiles of nearly 250 CPAs. There is also a 'Future Me' tool, which asks students a few quick questions and then matches them with the accounting role best suited to their interests.
"AICPA research has found that exposing students to information about all the possibilities available in a career in accounting at an early age increases their likelihood of joining the profession," said Kim Drumgo, director of diversity and inclusion at the AICPA and vice chair of the National Commission on Diversity and Inclusion. "This partnership with Junior Achievement will help broaden the scope of our outreach and continue to ensure that the accounting profession is drawing talent from the best and brightest students."
About the AICPA
The American Institute of CPAs is the world's largest member association representing the accounting profession, with more than 412,000 members in 144 countries, and a history of serving the public interest since 1887. AICPA members represent many areas of practice, including business and industry, public practice, government, education, and consulting.
The AICPA sets ethical standards for the profession and U.S. auditing standards for private companies, nonprofit organizations, federal, state, and local governments. It develops and grades the Uniform CPA Examination, and offers specialty credentials for CPAs who concentrate on personal financial planning; forensic accounting; business valuation; and information management and technology assurance. Through a joint venture with the Chartered Institute of Management Accountants (CIMA), it has established the Chartered Global Management Accountant (CGMA) designation which sets a new standard for global recognition of management accounting.
About Junior Achievement USA®
Junior Achievement is the world's largest organization dedicated to giving young people the knowledge and skills they need to own their economic success, plan for their future, and make smart academic and economic choices. JA programs are delivered by corporate and community volunteers, and provide relevant, hands-on experiences that give students from kindergarten through high school knowledge and skills in financial literacy, work readiness, and entrepreneurship. Today, JA reaches 4.6 million students per year in 112 markets across the United States, with an additional 5.6 million students served by operations in more than 100 countries worldwide. Visit www.ja.org
Dr. Ronald Holmes is the author of 13 books: Jacob's Dream! A Story of Bullying in School and Ways to Stop it. Jacob's Dream! "A Lesson on Numbers and Birds," "Jacob's Dream! A Lesson on Alphabets and Continents," "How to Eradicate Bullying," "Education Questions to be Answered," "Current Issues and Answers in Education," "How to Eradicate Hazing," "Professional Career Paths," "Your Answers to Education Questions," "How to revitalize the National Baptist Convention, USA, Inc." "Completing the Dissertation: Tips, techniques and real-life experiences from Ph.D. graduates." "Jacob's Dream, A Story of Careers for Children" and Jacob's Dream, A Story of Animals in Africa. He is publisher of "The Holmes Education Post," an education focused Internet newspaper.  Holmes is a former teacher, school administrator and district superintendent. He can be reached at [email protected]