An Interview with Penumbra Theatre's Sarah Bellamy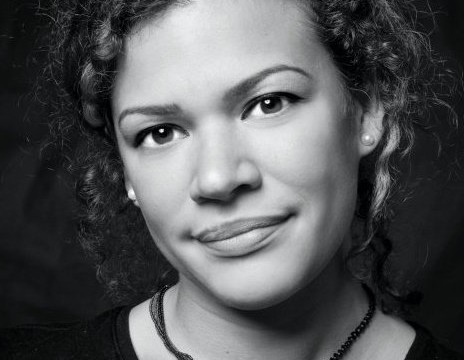 by Iman Carol Fears
The Summer Institute at Penumbra Theatre Company, one of the most prominent African-American theatre companies in the upper Midwest, is a teen summer program unlike any other. For five weeks, students of all ethnic backgrounds, typically aged 12 to 18, study a unique blend of social activism and the performing arts. An intensive array of courses taught by accomplished Twin Cities actors, playwrights, and historical scholars, keep students busy from 8am to 5 pm, Monday through Friday, for five weeks throughout the summer.
The program in total is a multi-thousand dollar value; however, it is supplemented by generous corporate partnerships with local businesses so that students in all economic situations can afford to study at the Summer Institute.
The most remarkable aspect of the Summer Institute is not the world-class artistic training, but the way students are treated like professional artists from the moment that they enter the door, or even the graduate-level seminars on touchy issues such as race, class and gender differences that students enjoy daily. It's the fact that Penumbra's Summer Institute is a two to three-year program, and in order to "graduate" one's first year at the Institute, one must complete a "social change project" of activism in one's immediate community.
The Holmes Education Post student intern Iman Carol Fears caught up with Penumbra Theatre Company Education Director and Director of the Summer Institute, Sarah Bellamy, to learn more about this fascinating annual educational opportunity.
What was the inspiration behind Penumbra Summer Institute's "Social Change Project" initiative?
"We're trying to empower leaders," says Bellamy. "We're asking students to step up and take action, and to self-direct. We're not telling them here's what you should be doing, we're asking them what do you want to do and how can we support you."
How does the Penumbra Summer Institute's focus on African-American history relate to students from all backgrounds?
"I think what's important about being a responsible citizen," says Bellamy, "is knowing history, and I think a lot of Americans, unfortunately, have not really understood the role that African-Americans have had in building this country. We have a really difficult time looking back to the legacy of slavery and realizing how it impacts our present moment today and will impact our future, so I think it behooves any American to do that work. Once you begin to look at that history, you begin to look at the ways in which Native American people have experienced the worst of this country, and how all of us have a stake in where we've been so that we can better consider where we're going. There are some people who say the Black experience is really the true American experience in some ways, because of the creation of what we now call African Americans, that really tells us what it means to be an American."
How do students benefit from world-class training with activist artists?
"Not all of the students that we work with will go on to practice in the arts, but I think to be taken seriously by these powerful, very talented artists is empowering for the young people with whom we've worked. I think so much of the craft of theatre is also learning the craft and skills of life, about relationship building and about working together and identity—these are all major life lessons. And you get the chance to study under people who have dedicated their lives to studying those things; it matures students, spiritually, emotionally, and intellectually."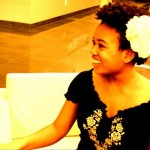 About the Author: 17-year-old Iman Carol Fears is a member of Columbia University's Class of 2016, where she intends to study creative writing and economics. Her work has been published in Underground Voices, Unlikely 2.0, and the Newport Review.