Arizona's Distinguished School Administrator of the Year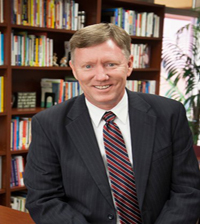 The Holmes Education Post recognizes schools, colleges and universities and their business partners that are demonstrating best practices in education.  These practices may include civic or service learning activities, special programs, events and recognitions of stakeholders in various educational institutions across the nation.
As reported by Helen Hollands of Mesa Public Schools (MPS), Dr. Michael Cowan, Superintendent of MPS, was named Distinguished Administrator of the Year for his leadership and contributions to education. The award was presented by the Arizona School Administrators, Inc. Annual Conference on June 9.  According to Cowan, "I am honored to receive this award. To be recognized by your peers is humbling because so many individuals are worthy of this honor."
Student success
Cowan leads a district of more than 63,000 students, yet he is focused on each child's success. He believes the strength of the community and its economic viability depends on today's students, tomorrow's leaders. Working directly with community and business leaders, parents, teachers, administrators and staff he has established innovative programs and comprehensive services to support student achievement. Cowan also closely monitors and directs the use of district resources.
Local and national leader
Cowan serves in a leadership capacity for many community organizations, including Mesa United Way, Mesa Chamber of Commerce, Mesa Foundation for Educational Excellence, Boy Scouts of America and Arizona Brainfood. His leadership extends well beyond the boundaries of Mesa Public Schools, as he is widely regarded as an expert on public policy and innovative educational practices. He is a member of the national Large Countywide and Suburban District Consortium that advises the U.S. Senate Committee on Health, Education, Labor and Pensions on reauthorization of the Elementary and Secondary Education Act and other federal policy matters.
A gifted visionary
During his more than 25-year career with Mesa Public Schools, Cowan has served in a variety of capacities – teacher, curriculum specialist, curriculum director, assistant superintendent for curriculum and instruction, and associate superintendent. He was named superintendent in 2009. "We are proud of Dr. Cowan," said Mike Hughes, Mesa Public Schools Governing Board President. "He is a gifted visionary with a big-picture view, always strengthening what is best for student achievement. He is a one-of-a-kind individual and we are lucky to have him as our leader."
The Holmes Education Post congratulates Dr. Michael Cowan for his outstanding achievements and contributions to education.
Dr. Ronald Holmes is the author of six books, "Education Questions to be Answered," "Current Issues and Answers in Education,"  "How to Eradicate Hazing," "Professional Career Paths" "Your Answers to Education Questions" and "How to revitalize the National Baptist Convention, USA, Inc." He is publisher of "The Holmes Education Post," an education focused Internet newspaper.  Holmes is a former teacher, school administrator and district superintendent. He can be reached at [email protected].