Best Practices in Schools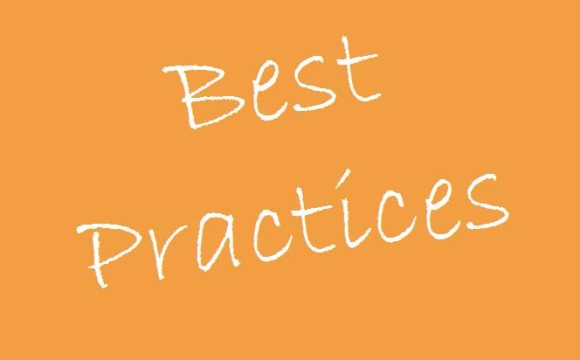 The Holmes Education Post recognizes schools that are demonstrating best practices in education. These practices may include civic or service learning activities, special programs, events and recognitions of stakeholders in various schools across the nation. As such, below are narratives of best practices for September 2014:
Albuquerque Public Schools
For the 2015 National Merit Scholarship Program, twenty-two Albuquerque Public Schools (APS) high school seniors have been named semi-finalists. These students join some 16,000 semi-finalists from around the nation who will compete for $33 million in scholarships offered in the 60th annual National Merit Scholarship Program. The semi-finalists are eligible for three types of scholarships: the National Merit Scholarships worth $2,500, corporate-sponsored Merit Scholarships and college-sponsored Merit Scholarships.
These 22 students qualified as semi-finalists based on their performance on the 2013 pre-SAT. In order to advance as a finalist, a student must continue to have an outstanding academic record, be recommended by their high school principal, and earn high SAT scores during their junior or senior year. Students also must submit an application with an essay and information about their participation in school and community activities. According to APS Interim Superintendent Brad Winter, "We are very proud of these students and their accomplishments thus far. We wish them well as they compete for scholarships."
The names of schools and students are: Albuquerque High – Ivan Aidun; Francesca Jarrett; Sarah Mellin and Adam Wood; Del Norte High – Talon Cox; Eldorado High – Erica Holswade and Suzanne White; La Cueva High – Nicole Chapdelaine; Priyanka Chellappa; Eli Echt-Wilson; Serena Fang; Jonathan Haase, Julia Nakhleh; Justin Porter; Sarah Salinger-Mullen; Samuel Zhu and Albert Zuo;Manzano High – James Donnelly; Sandia High – Paige Nielson, Amy Swahlan and Ryan Taylor; and Valley High – Cole Burge. For further information contact Rigo Chavez at (505) 881-8421.
Boulder Valley School District
On September 16, Dr. Ghita Carroll received the 2014 C3E Government Leadership Award at the annual Women in Clean Energy Symposium in Boston, MA. This recognition is part of the U.S. Clean Energy Education and Empowerment (C3E) program, run by the U.S. Department of Energy (DOE) and the MIT Energy Initiative (MITEI). The U.S. Clean Energy Education and Empowerment (C3E) program is an effort to advance the careers and leadership of professional women in the field of clean energy. The program is part of the international C3E Initiative within the 23-government Clean Energy Ministerial framework.
Carroll was selected from a nationwide pool of nominations and chosen by distinguished energy experts who are part of the C3E Ambassadors program.   She is one of eight mid-career women recognized by the C3E program. The award committee noted that Carroll's "success in building sustainability programs that work across all grade levels, which inspire students to bring those energy lessons home for a better climate." As part of the recognition, Carroll will receive an $8,000 cash prize from MITEI for her clean energy work. She plans to donate the cash prize to Boulder Valley School District to help support energy education programs within the district.
San Francisco Public Schools
Along with 12 other California public schools and two private schools, Clarendon Elementary School in California has been recognized as a 2014 National Blue Ribbon School by the US Department of Education (US DOE). Through the National Blue Ribbon Schools program, the US DOE  honors schools that show exemplary performance for all student subgroups and those that have demonstrated considerable improvement in the performance of their students from disadvantaged backgrounds.
According to Principal Peter Van Court and Superintendent Richard Carranza respectively, "We have great parent participation and a great staff, so our students are thriving (Court)."  "The students, staff and community at Clarendon deserve this great honor for their commitment to excellence (Carranza)." As result of this achievement, Clarendon Elementary and other nominees will be honored at the Blue Ribbon Schools national awards ceremony in Washington D.C. on November 10, 2014.
At the beginning of the 2014-2015 school year, a student at Washington High was diagnosed with a physical disability, and did not want to go to school for fear of questions from peers. Lynda Boyer-Chu, the school's nurse proactively met with the student's family coupled with the school counselor and coordinated care with medical practitioners. After additional efforts with a support team, the student is now thriving at school and has excellent attendance. According to San Francisco Public Schools (SFUSD), this is one of many examples of how nurses across all SFUSD schools support students in a quiet and confidential way so that students can participate in school. Boyer-Chu is one of 47 school district nurses at SFUSD, and thanks to the Public Education Enrichment Fund, the number of school nurses is almost double from ten years ago (SFUSD).
Seattle Public Schools
Recently, Seattle PublicSchools launched a new free Breakfast-to-Go program at one of its middle schools (Aki Kurose).  At the front of the school entrance, a mobile kiosk is positioned where students can go to the cafeteria or grab a breakfast bag from the kiosk. Providing students healthy convenient options, the Breakfast-to-Go meals are packed with low-fat yogurt with cereal and honey wheat breakfast bar, whole wheat bagels with cream cheese, fruit, lowfat milk and juice.
This program is supported through grants received by Seattle Public Schools' Nutrition Services Department, from Action for Healthy Kids and United Way of King County.  Aki Kurose Middle is one of 14 schools in Seattle that offers a breakfast at no cost to all students, regardless of their eligibility for free and reduced meals. It is the first school to offer the kiosk option. At Rainier Beach High School, a similar Breakfast-to-Go kiosk is in the works. According to Wendy Weyer, RD, SNS Director of Nutrition Services, "A student's day can benefit greatly from eating a nutritious breakfast. In schools around the country that implemented similar breakfast programs, students were absent less often, had fewer late arrivals and requested to go to the nurse in the morning less frequently." For further information about Nutrition Services, contact Stacy Howard, Media Relations Specialist at (206) 465-5404 or visit: www.seattleschools.org/meals
Seattle Public Schools
With recent sleep research indicating that adolescents' normal sleep patterns and health may be supported by later school start times, Seattle Public Schools (SPS) is forming a year-long task force to analyze a potential change in bell times throughout the district. The task force members will be responsible for reviewing the sleep research and study potential implementation impacts including benefits and challenges for starting school earlier for elementary students and later for middle and high school students.
Task force members will comprise of Seattle Public Schools staff and community members, as well as parent representatives. SPS' superintendent will consider the work of the task force combined with additional community and school feedback prior to making recommendations to the school board for potential changes in the 2016-17 school year. The recommendations will aim to promote school schedules that support student learning, student engagement and health. For further information contact Stacy Howard, Media Relations Specialist at (206) 465-5404 or visit: http://www.seattleschools.org/modules/cms/pages.phtml?pageid=317640.
Dr. Ronald Holmes is the author of seven books, "Education Questions to be Answered," "Current Issues and Answers in Education," "How to Eradicate Hazing," "Professional Career Paths" "Your Answers to Education Questions" "How to revitalize the National Baptist Convention, USA, Inc." and "Completing the Dissertation: Tips, techniques and real-life experiences from Ph.D. graduates." He is publisher of "The Holmes Education Post," an education focused Internet newspaper.  Holmes is a former teacher, school administrator and district superintendent. He can be reached at [email protected].