Best Practices of Educational Institutions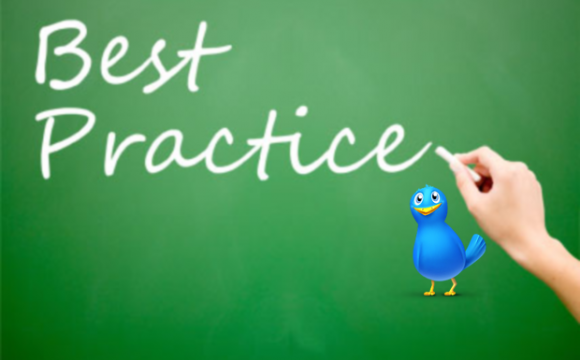 The Holmes Education Post recognizes schools, colleges and universities and their business partners that are demonstrating best practices in education. These practices may include civic or service learning activities, special programs, events and recognitions of stakeholders in various institutions across the nation. As such, below are narratives of best practices for February through April 2013:
Accreditation Council for Business Schools and Programs (ACBSP):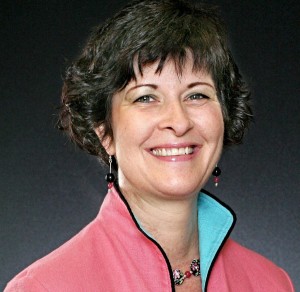 Each year, the Accreditation Council for Business Schools and Programs recognizes individuals from all of its 10 regions who exemplify teaching excellence in the classroom. The University of the Incarnate Word (UIW) and the ACBSP proudly announce that Annette Craven, Ph.D., CPA and DBA Program has received the 2013 ACBSP Teaching Excellence Award for the Southwestern Council for Business Schools and Programs (ACBSP Region 6). According to Dr. Craven, "My focus has always been on helping students succeed – academically and professionally. It's an honor to be recognized with this competitive award that spans more than 8,000 members in 10 regions, including India and Europe."
American Council on Education's 95th Annual Meeting (ACE):
The American Council on Education thanks all for attending the 95th Meeting in Washington, D.C. Through the generous support of Inceptia, ACE provides executive summaries of most of the sessions. ACE encourages you to share resources with other colleagues. The 96th Annual meeting will be held in San Diego, Calif, March 8-11, 2014.
Boulder Valley School District (BVSD):
In February 2013, BVSD provided students a Career Technical Education (CTE) Showcase Night. The district's CTE program provides high school students a variety of course offerings in agriculture, auto collision, computers, cosmetology, forensics, criminal justice, graphic design and welding. It also plans to provide high school students a new Medical Academy beginning Fall 2013.
Compass Learning's "Ideal Learning Environment Video Contest" encouraged students, teachers and parents to submit videos describing what they think the ideal learning environment should be. Video entries had to be three minutes or less in length and could have been as simple as a cell phone recording or elaborate as a produced video.
After watching over 100 video submissions, Compass Learning judges chose teachers Dave Schultz and Tyler Winner of Westerville South High School in Westerville, Ohio as the winners of the 2012 "Ideal Learning Environment Video Contest." These teachers provided a personalized learning experience or "rapping" video that was collaborative, engaging and exciting for students to grasp the concepts in the classroom. The experience allowed students to have fun while learning at the same time according to Compass Learning.
As a result of Schultz and Winner's creative video submission, they were awarded $5,000 each and received an additional $5,000 for their high school. The following link, provided by Compass Learning, provides a snapshot of the winning video. Illustrations such as student centered learning, real world experience and content linking are emphasized to foster a positive learning environment.
Dallas Independent School District (DISD):
In March 2013, DISD reports that approximately 1,000 of its male students will converge on Dallas City Hall Plaza to participate in the Mayor's Rally Against Domestic Violence. The students were answering Mayor Mike Rawlings' call to convene 10,000 men in an effort to create awareness about domestic violence in Dallas and end the abuse. Dallas students seized the opportunity to spread the word through a PSA campaign encouraging others to participate in the rally and to take a stand against domestic violence.
San Francisco United School District (SFUSD):
In April 2013, SFUSD high school seniors participated in FRISCO Day. This was a citywide activity that allowed local colleges and universities to help prepare students for what to expect when they go to college. Specifically, the event allowed students to visit a college campus, ask questions from college faculty, converse with current college students and learn about financial aid and other student support services. The event was organized in partnership with SFUSD, the City's Department of Children, Youth, and their Families and a number of higher education institutions in the San Francisco community.
Stanford University:
According to the Stanford Report, the Stanford Graduate School of Business announced on May 7, 2013 its first Stanford Africa MBA Fellowship. The grant was created to encourage talented African citizens with a commitment to the continent's development to pursue an MBA at Stanford. A total of eight fellowships will be awarded annually. The fellowships will cover tuition and associated fees of approximately US$140,000 for the two-year program. The fellowship has been launched as a pilot and is expected to continue for three to five years.
According to Stanford Graduate School of Business dean Garth Saloner, a native of South Africa, "There are both great opportunities for economic development as well as management challenges. We are committed to supporting the education of promising high-potential leaders who will make a difference in the continent's future. Moreover, African students in our program provide direct insight into an emerging global economy that is increasingly powerful in business."
The deadline dates for 2013-2014 are October 2, 2013 for Round 1 applicants and January 8, 2014 for Round 2 applicants. Contact the Stanford Graduate School of Business for additional information.
The Ohio State University: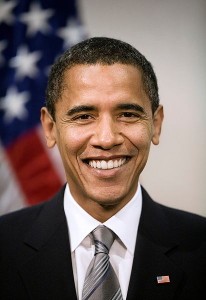 According to The Ohio State University, President Barack Obama will be the commencement speaker for spring commencement. The ceremony takes place at noon on Sunday, May 5, in Ohio Stadium.

"This is a historic occasion for the university, the city of Columbus, and our graduates and their families," said President E. Gordon Gee. "We are honored to have President Obama address our graduates at the university's largest commencement ever. To be sure, this is a signal moment in the life of one of the most vibrant and vital universities in our nation."
Vernier Software & Technology
In March 2013, Janathan Aurnou and Peter Shimer from the University of California Los Angeles and Nelson Nunalee from Ravenscroft School in Raleigh, North Carolina were named the winners of the 2013 Vernier Engineering Contest. They were selected by a panel of Vernier educational experts for demonstrating creative teaching using Vernier sensors with National Instruments (NI) LabVIEW™ software.The winning team of college educators and the winning high school teacher received $1,000 in cash, a $3,000 gift certificate for Vernier technology, and $1,500 toward expenses to attend the 2013 American Society for Engineering Education (ASEE) conference in Atlanta, Georgia.
According to David Vernier co-founder of Vernier, "The use of Vernier sensors with the NI LabVIEW software provides educators with a variety of ways to teach students important engineering concepts and actively engage them in the process of solving problems from a software engineering standpoint. The Engineering Contest showcased creative projects that other educators can implement in their own classrooms, as well as the true power of the technologies in the teaching and learning processes