Can Boston Public Schools' Acceleration Agenda Transform Education?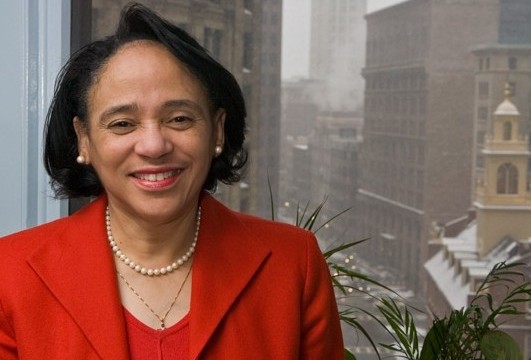 by Iman Carol Fears
Boston Public Schools' Acceleration Agenda, the brainchild of Superintendent Dr. Carol R. Johnson, begins with a call for specificity:
"While we must continue to 'focus on children', putting their needs first and foremost in all of our decision-making," reads the official BPS Acceleration Agenda document, available for public viewing at www.bostonpublicschools.org/files/AccelerationAgenda  "we must also be more explicit about the expected and promised outcomes of that focus."
To prove their point, the formal agenda—proposed in May 2010 as part of a radical 5-year plan to transform one of the nation's largest school districts—includes a shared vision for the Boston Public School graduate. The Boston Public Schools graduate post-2014 (the goal date for all of the Acceleration Agenda's ambitious goals) will, according to the Agenda, possess the following attributes:
1. Loves to learn, views the world as a classroom without walls, and thinks critically about the issues within it.
2. Succeeds academically in college-level courses across content areas.
3. Masters verbal and written expression in English, with emerging proficiency in a second language.
4. Uses mathematical skill, scientific inquiry, and state-of-the-art technology to invent new solutions to persistent and unanticipated problems.
5. Exhibits growth, self-discipline and reflection through innovative expression and artistry.
6.  Acknowledges and respects people with diverse backgrounds, histories, and perspectives.
7. Assumes personal responsibility for physical and emotional well-being by making healthy choices.
8. Contributes confidently and positively in professional and social settings, both independently and as a member of a team.
9. Demonstrates resourcefulness and resilience in the face of setbacks and obstacles, relying on personal assets and support from others to achieve goals.
10. Participates actively in a democratic society as a responsible, courageous leader who challenges injustice.
Not only has Superintendent Johnson created a profile of the ideal Boston Public School graduate, but she and her administration has spent the past two years working towards the Agenda's other ambitious goals. These include ensuring that all students achieve proficiency on state tests, closing access and achievement gaps, and graduating all students from high school prepared for college and career success.
By 2014, BPS plans for the following:
80% of first graders to be at or above grade level in reading
100% of 3rd graders to pass MCAS English
 The racial achievement gap to be lowered to 5%
80% of 8th grade math students to receive a "B" letter grade or better in Algebra 1
Perhaps Johnson's most groundbreaking initiative is this: all students must take at least one college level course during high school—international baccalaureate, advanced placement, or honors courses. In the past, such courses have only been made available to the nation's elite; now, they will be made accesible to ALL students.
Can such an initiative be replicated in other school districts across the nation? And what steps must be taken to make this happen?
The steps that would need to be taken is for each district to set this as a goal and subsequently for the individual ambitious goals to be taken on by a specific taskforce comprised of teachers and parents of students in the corresponding grade.
For example, an Algebra 1 "Accceleration Taskforce" could be created to ensure that the individual district reaches its goal of getting all students to earn a "B" or higher in Algebra 1—comprised of bimonthly meetings between parents of said 8th graders and Algebra 1 instructors. Duties of the taskforce would include setting up study groups, teaching parents to monitor children at home so that they complete homework and gain proficient understanding of concepts, and encouraging open communication between parents, teachers, and students so that at least 2-3 adults are vested in each student's individual success.
Of course, Acceleration Agendas would need to be tailored for individual school districts. For example, Detroit Public Schools, which are behind Boston Public Schools in several key areas, would need to set different goals tailored to  where schools are at now.
Yes, Johnson's Acceleration Agenda is ambitious, but it has the potential to provide a model for school districts nationwide.
These goals could be possible for any school district willing to invest significant time and energy into the success of its students
About the Author: 17-year-old Iman Carol Fears is a member of Columbia University's Class of 2016, where she intends to study creative writing and economics. Her work has been published in Underground Voices, Unlikely 2.0, and the Newport Review.