Career Path, CEO of Signet Education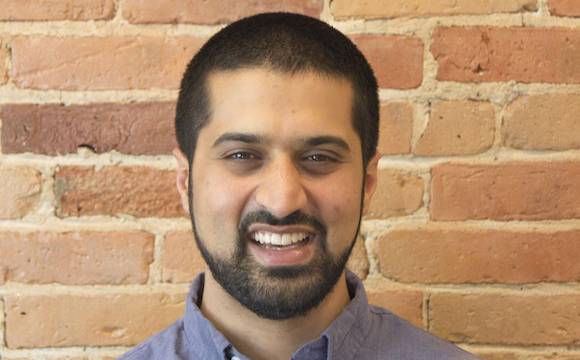 Jay Bacrania is the CEO of Signet Education, which has locations in Cambridge and New York City. Signet Education provides academic mentorship through subject tutoring, test preparation, organizational coaching and admissions consulting services. An excerpt of the interview with Bacrania follows:
What career path led to your profession, CEO of Signet Education?
I've been involved in and have managed tutoring and mentoring programs throughout high school and college. While tutoring or mentoring was never my main focus, it was always something I sought out on the side and really enjoyed. For as long as I can remember, I've been drawn to the engagement, interaction and fulfillment of education.
After attending Harvard College in 2005, I was certain that I was going to become a musician. I had played jazz trumpet seriously throughout high school and college, and, at that point, pursuing music was the only thing that I saw would be fulfilling as a career. While practicing and preparing for a life in music, I tutored on the side as it was fulfilling, flexible, and a good way to pay the bills. A year in, I was awarded a full scholarship to Berklee College of Music and began a second bachelor's degree there. Simultaneously, I joined a college friend of mine, Andrew Magliozzi, in starting Signet which was Veritas Tutors at the time. I reasoned that I could be a musician full-time and use entrepreneurship to supplement my income.
After about two years in music school, I began to realize that building Signet was a much better fit for me as a career than music, so I made the transition to pursuing Signet full-time in 2008. While music required me to use some of my strengths, I felt entrepreneurship and teaching combined drew on all the skills and talents I had; and many that I also didn't possess.
What educational background and/or professional training are essential for this profession?
There are two components to my job: entrepreneurship and tutoring. Each requires its own skills. Entrepreneurship: While a formal business background could have been helpful, I definitely did not have one when I began. I studied comparative religion and music. However, I did have a solid grounding in math, humanities and writing, and some bookkeeping experience from a previous job that I had. I also knew how to teach myself things, so I think that my broad educational foundation and confidence in my ability to learn allowed me to dive quickly into learning how to build and run a business.
Tutoring: While you don't need any explicit background or credential to tutor, you definitely need to possess a few key skills. First, you need a mastery over your subject. Whether it is calculus, algebra, SAT or phonics, you need to know it well so you can spend the bulk of your mental energy focusing on the nuances of your student's learning process. Next, you have to be able to assess, engage with, coach, hold accountable and inspire your students. For better or worse, there are no professional training programs that I know of that can teach a person to be an effective tutor. The best training one can get is experience combined with mentorship from a master tutor.
What influenced you to pursue a career in your profession?
I didn't set out to own and run a tutoring company, but in hindsight it's an excellent fit for me. It combines so many things that I value in my life: teaching, creativity, challenge, discipline, interaction with others, ability to contribute positively to the world and to individual's lives, multidisciplinary knowledge, and so much more. I only learned that this was such a great job after I had begun building Signet Education, but once I saw the confluence of all of these things I was hooked. In many ways, I stumbled into this, but haven't looked back since.
What professional, civic or community organization do you belong?
I don't belong to any specific career or community organizations. However, through Signet, I'm lucky to be able to regularly work with high-impact non-profit organizations in Boston and New York City.
What advice do you give to students who desire to become an entrepreneur or CEO of an organization?
First, if you want to be as successful entrepreneur or CEO, you've got to be able to focus on what's most important in building your business and "shut all of the other noise." At times, that may mean not listening to those around you or turning down what seem like great opportunities in order to pursue your goal. It may also mean learning to work long hours and delay gratification for yourself in service of a greater goal. It definitely means you have to get really clear on what's important, both to your business and to yourself. Being able to decide what's most important to you and constantly prioritize is perhaps the most important skill of an entrepreneur or CEO.  Second, find a great mentor or advisor; someone who has been through it and who can keep you honest and accountable. I can't state how important this is.
Finally, if you're working in an organization, surround yourself will incredible people. I mean really remarkable people, those who make you feel lucky to go to work every day. This will keep you motived and make sure you're constantly pushing yourself. It will also make work fun. And, in case it's not obvious: do absolutely everything you can to take care of the wonderful people you surround yourself with.
Tell me about Signet Education's customers, staff, services, etc.
Signet's mission is to provide incredible education and remarkable client service, and to create long-term academic partnerships. We seek to genuinely inspire our students about whatever they're studying and impart to them the long-term skills they need for academic success. We practice this academic mentorship through subject tutoring chemistry, biology,
literature, etc.); test prep (SSAT, SAT, ACT, GRE, MCAT, etc.); admissions consulting and academic coaching. Though our work focus on high-school and college students, we regularly work with students at all academic levels.
With the new ACT changes in 2015, what would Signet Education do differently to prepare students for the test?
Since the only main content changes will be within the writing section, the way we prepare students for the new ACT shouldn't change much.  In order to prepare ourselves for the change, we will spend time first understanding the new ACT writing format in great depth. We'll specifically identify what test makers are looking for and develop ways to effectively and efficiently assess students and then coach them to meet and exceed the ACT's requirements. We'll also develop and compile practice materials, techniques and lesson plans for our tutors to draw upon when developing individualized tutoring programs for each student we work with.
Dr. Ronald Holmes is the author of six books, "Education Questions to be Answered," "Current Issues and Answers in Education,"  "How to Eradicate Hazing," "Professional Career Paths" "Your Answers to Education Questions" and "How to revitalize the National Baptist Convention, USA, Inc." He is publisher of "The Holmes Education Post," an education focused Internet newspaper.  Holmes is a former teacher, school administrator and district superintendent. He can be reached at [email protected].