Career Path, Co-Founder of Vernier Software & Technology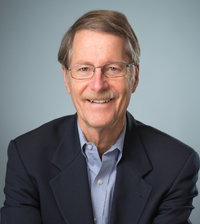 David Vernier is the co-founder of Vernier Software & Technology with his wife Christine Vernier. Vernier is a leading innovator of scientific data-collection technology for 33 years. With a focus on science, technology, engineering, and mathematics, Vernier is dedicated to developing creative ways to teach and learn using hands-on science. Vernier creates easy-to-use and affordable science interfaces, sensors, and graphing/analysis software. With world-wide distribution to over 130 countries, Vernier products are used by educators and students from elementary school to college. An excerpt of the interview with Vernier follows:
What career path led to your profession, co-founder of Vernier Software & Technology?
I majored in physics and taught high school physics for 12 years. As computers became available to me and others, I immediately saw their usefulness in my classroom and lab.
What educational background and/or professional training are essential for this profession? 
Science and technology expertise is essential for this profession. My experience teaching has also been very helpful.
What influenced you to pursue a career in your profession?
I always liked science and technology. For me, there is a lot of, "life is what happens while you are making other plans" involved. I was a high school physics teacher when the price of computers dropped making them widely available to consumers. I immediately saw that computers offered things to help me in my teaching. I spent a summer improving those programs, and we tried selling them to other physics teachers. The rest is history, as they say.
What professional, civic or community organization do you belong?
My wife and I are very involved with several education, environmental, and social justice organizations in the Portland area.
What advice do you give to students who desire to pursue a career as an entrepreneur of a software and technology company? 
I often encourage students to at least consider hardware or software engineering or science careers because they offer great potential for earning a good living, and, for many people, interesting jobs. I have done a lot of technical work, and I have enjoyed all of it. And, I am lucky to have good people working with me who can do much of the business work.
What has been the reason (s) or underpinnings for your philanthropic spirit of giving?
My wife and I came from middle class families and both attended a state university in the days when that was very affordable. We have worked hard and been very lucky in a lot of ways. We are glad that we can help others since there is a lot of need out there.
We commend David Vernier for his outstanding leadership and philanthropic spirit. As part of his giving, Vernier is the sponsor of the 2015 Engineering Contest focusing on STEM courses (science, technology, engineering and mathematics). For specific information on the 2015 Vernier Engineering Contest, visit www.vernier.com/grants/engineering/.
Dr. Ronald Holmes is the author of seven books, "Education Questions to be Answered," "Current Issues and Answers in Education," "How to Eradicate Hazing," "Professional Career Paths" "Your Answers to Education Questions," "How to revitalize the National Baptist Convention, USA, Inc." and "Completing the Dissertation: Tips, techniques and real-life experiences from Ph.D. graduates." He is publisher of "The Holmes Education Post," an education focused Internet newspaper.  Holmes is a former teacher, school administrator and district superintendent. He can be reached at [email protected]