Career Path, Editorial Consulting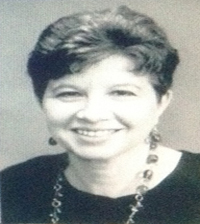 Beth Luey has extensive experience in conducting faculty development workshops on scholarly publishing, as well as providing assistance to numerous academics in publishing their textbooks, trade books, monographs and journal articles. Luey also has experience establishing peer review systems, redefining journal missions and streamlining production particularly in the humanities and social sciences. She enjoys providing workshops on publishing at the Institute of Teaching and Learning where minority Ph.D. scholars are seeking faculty careers in academia. An excerpt of the interview with Luey follows:
What career path led to your profession, editorial consulting?
I began my professional career as a university press editor. I later worked as a freelancer for university presses and textbook publishers. In 1980, I founded the Scholarly Publishing Program at Arizona State University, which trains graduate students in all disciplines as scholarly editors. Graduates of the program have gone on to careers in almost every imaginable publishing setting. When I retired from that job in 2006, I began conducting publishing workshops for graduate students and faculty members at colleges and universities throughout the country. Most people know about me from two of the books I've published: Handbook for Academic Authors (Cambridge U.P.) and Revising Your Dissertation (University of California Press).
What educational background and/or professional training are essential for this profession?
There is no formal certification for book and journal editors, but graduate training in a discipline is extremely helpful. The editorial skills can be learned in an academic program like the one at Arizona State, at an intensive summer program, or on the job.
What influenced you to pursue a career in your profession?
I've always loved books, reading, and writing and been fascinated by words. I've also been interested in how new knowledge moves from the academy out to the general public–the subject of one of my books: Expanding the American Mind (University of Massachusetts Press).
What professional, civic or community organization do you belong?
I'm a past president of the Society for the History of Authorship, Reading and Publishing (SHARP) and of the Association for Documentary Editing. I'm also a fellow of the Massachusetts Historical Society. In Fairhaven, Mass., where I now live, I'm on the boards of the Mothers' Club and the Colonial Club and was a member of the Fairhaven Bicentennial Committee. I'm also a member of Town Meeting.
What advice do you give to students who desire to pursue a career in your profession?
First, get a good liberal arts education as an undergraduate and read lots of good books. If there's a university press on your campus, see if you can volunteer or intern there to see whether you like the work. Get a master's degree in a field that you want to pursue, and then pick up the editorial training you need. Nowadays, most publishing is digital (even if the books also appear in a print version), so you should learn as much as you can about the economics of digital publishing and also the mechanics–XML markup, the Text Encoding Initiative, and so forth.
Dr. Ronald Holmes is the author of seven books, "Education Questions to be Answered," "Current Issues and Answers in Education," "How to Eradicate Hazing," "Professional Career Paths" "Your Answers to Education Questions," "How to revitalize the National Baptist Convention, USA, Inc." and "Completing the Dissertation: Tips, techniques and real-life experiences from Ph.D. graduates." He is publisher of "The Holmes Education Post," an education focused Internet newspaper.  Holmes is a former teacher, school administrator and district superintendent. He can be reached at [email protected]