Career Path to CEO of Big Brothers Big Sisters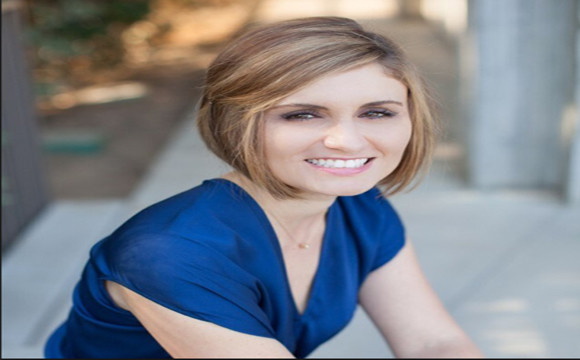 Big Brothers Big Sisters (BBBS) of Orange County provides children facing diversity with professional mentoring support by adult role models that contributes significantly to children graduating from high school and attending college. Melissa Beck is the Chief Executive Officer of BBBS of Orange County in Tustin, Calif. serving over 2,500 children annually. She earned an Executive MBA, Masters in Business Administration from the University of California, Irvine and a Bachelor of Science in Accounting/Economics from Northern Arizona University. An excerpt of the interview with Beck follows:
What career path led to your profession of CEO of Big Brothers Big Sisters of Orange County?
I actually didn't decide to pursue a career in non-profit until after I completed my MBA. My focus was on the financial services sector, and I was planning to work for a local multi-family office corporation. At the final residential of my MBA program at the University of California, Irvine, we were guided through a lot of reflection about what would make us fulfilled, and I ended up with an "aha" moment of running a children's organization. In my mind, I was pretty specific about what position (C-level) and what type of organization (dealing with children facing adversity, nationally branded, with a good reputation). Within three months of graduation, I was offered the COO position at Big Brothers Big Sisters of Orange County and became the CEO eight months later. I now have my dream job but three years ago, it wasn't even on my radar.
What educational background and/or professional training are essential for this profession?
A master's level degree is essential, but I truly believe my MBA set me apart. Having a deep understanding of the more quantitative side of the business is extremely helpful to me and also makes life easier for our CFO. I draw on my experience in accounting and finance frequently, while the softer skills from the organizational behavior courses we took at UCI have been essential in forming culture and retaining employees.
What influenced you to pursue a career in your profession?
The ability to have a job that changes lives is a privilege. We get to do that in our profession, and not many other people can say that. I wanted to also run a business, but was not interested in founding one. Running BBBS gives me the opportunity to think critically, solve problems and make lives better for kids!
What professional, civic or community organization do you belong?
I am a visionary member of the Dean's Leadership Circle at the Paul Merage School of Business at UCI and a board member of the Orange County Young Professionals group.
What advice do you give to students who desire to pursue a career as a CEO of an organization?
Have high goals and work hard for them. Find something you are really passionate about because, to get to the CEO level, you will sacrifice work and life balance, so make sure that you are willing to make your job or your company part of who you are. I represent BBBS seven days a week. I am constantly thinking about how we can improve and what is next for us.
What are some of your accomplishments as CEO of Big Brothers Big Sisters of Orange County?
We have served 35 percent more children (that's nearly 1,000 more) and raised 85 percent more revenue (about $2,000,000 additional) since I became CEO two years ago. We are also in the middle of our first-ever strategic marketing campaign. We are updating our brand assets and website. We have also turned around the culture of the organization to one of high achievement and growth potential.
Dr. Ronald Holmes is the author of nine books, "Education Questions to be Answered," "Current Issues and Answers in Education," "How to Eradicate Hazing," "Professional Career Paths," "Your Answers to Education Questions," "How to revitalize the National Baptist Convention, USA, Inc." "Completing the Dissertation: Tips, techniques and real-life experiences from Ph.D. graduates," "Jacob's Dream, A Story of Careers for Children" and Jacob's Dream, A Story of Animals in Africa. He is publisher of "The Holmes Education Post," an education focused Internet newspaper.  Holmes is a former teacher, school administrator and district superintendent. He can be reached at [email protected]