Career Path to CEO of Research Unlimited, LLC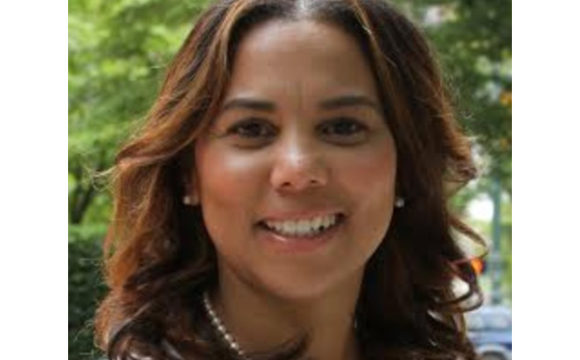 Dr. Michelle Pope is co-founder and CEO of Research Unlimited (RU). Pope earned a BS in psychology and MS and PhD in Health Psychology from Virginia Commonwealth University. Research Unlimited raises awareness and educates community members about the importance of research and participation in research studies. It dispels myths related to research, particularly racial/ethnic minorities.  An excerpt of the interview with Pope follows:
What career path led to your profession as CEO of Research Unlimited, LLC?
Prior to opening my own business, I studied business management and worked in the corporate world for a number of years. Business ownership offered me the opportunity to do what I was passionate about and the flexibility to return to school to earn my PhD in Health Psychology. During my graduate training, I noticed that for many of my colleagues one of the "pain points" challenges with conducting research was engaging, recruiting and retaining participants, especially racial/ethnic minorities into research studies. This is problematic because without enough participants researchers run the risk of being unable to complete their studies and losing their funding. Moreover, without diverse samples, it's difficult to generalize the results of their work to other populations (e.g., cures or treatments that work on Caucasians may not work the same way on African American individuals).
What educational background and/or professional training are essential for this profession?
A person should have a strong desire to work in the community building and cultivating relationships with individuals and groups is essential. The person should have strong interpersonal skills and the ability to work with people of various backgrounds. The person should also have an understanding of cultural sensitivity, human subjects protection and ethics training, as well as a background in health-related research.
What influenced you to pursue a career in your profession?
My work in underserved/under-resourced communities, coupled with my research interests and desire to see the issue of health inequities (among communities of color) addressed led me to pursue a career in health psychology with a focus on community health. My research includes studies on sexual health, tobacco use and body image.
What professional, civic or community organization do you belong?
Some of the organizations I am affiliated with include: the National Coalition of 100 Black Women of Richmond Metro Area Chapter, American Psychological Association and Society of Behavioral Medicine and board member of Too Smart 2 Start Coalition.
What advice do you give to students who desire to pursue a career as an entrepreneur?
Do your research! Perform a market analysis to determine what need or pain points that your service addresses. Is there a need for your service? How you will make money (revenue streams)? How much are people willing to pay for your service? You must know your competitors, and also find your niche. For example, RU's niche is recruiting "hard-to-reach" populations such as racial/ethnic minorities, youth and aging adults, members of the LGBTQ community and the disabled.
Dr. Ronald Holmes is the author of 15 books and publisher of "The Holmes Education Post," an education focused Internet newspaper.  Holmes is a former teacher, school administrator, test developer and district superintendent. He can be reached at [email protected]