Career Path to Executive Director of PACEMaker International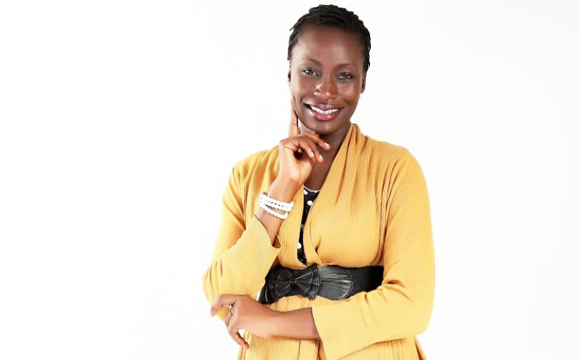 The teacher shortage in Kenya is estimated at 70,000 with the average public school teacher charged with 52 students. PACEMaker International recruits and trains recent high school graduates to volunteer as teaching assistants at Kenyan schools. PACE provides much needed support to schools in language instruction, grading papers, tutoring and mentoring students. Peggy Mativo is the founder and executive director of PACEMaker International that works with 14 elementary and secondary schools in three regions of the country. She earned an A.B. Honors in Chemistry with citation in Chinese from Harvard University. An excerpt of the interview with Mativo follows:
What career path led to your profession of executive director of PACEMaker International?
The summer of my sophomore year in college, I taught as a volunteer in a school in rural Tanzania. I was working with Support for International Change – mainly teaching children in primary and secondary school how they could protect themselves from HIV/AIDs. During this time, I showed firsthand how the shortage of teachers stunted the students' learning and limited the careers they could pursue after graduation. I also realized that many young people, including myself, were willing to volunteer to help fill that gap. That experience set off a light bulb in me. When I returned to Kenya the following year, I realized there was no organization that connected youthful volunteers to service opportunities in public education. I decided to start PACE to fill that gap.
What educational background and/or professional training are essential for this profession?
 As a leader in a non-profit, the main thing is passion for your work. In my second year of PACE, I returned to class and took a class in Social Innovation in Education- which was eye-opening and equipped me with entrepreneurial tools to help grow the PACE venture. While working with Coca-Cola's Women Economic Empowerment Program, I acquired Certification to be a 5by20 Trainer. These training skills later transferred well into PACE and enabled us to develop a more robust way to train local volunteers before they enter the schools to serve.
What influenced you to pursue a career in your profession?
My grandparents were both teachers, so I grew up in a home where the value of education was really emphasized. I believe that all kids, no matter where they are born, deserve a great education. However, in Kenya, this is not the case. One in every two kids fails after eight years in public school. I started down this path because I wanted to make a difference to such kids.
What professional, civic or community organization do you belong?
PACE is part of our local network of Volunteer Involving Organizations in Kenya and has been part of the process of developing and validating the new national volunteer policy for Kenya. Before this, there was no document that provided a framework of protection for volunteers or the organizations they serve with locally. Personally, I am a Laureate Global Fellow with the International Youth Foundation and a Harvard PBHA Stride 2014 Fellow. I'm also a member of The Ten, which is a network of education startups in Kenya.
What are some of your academic and civic accomplishments?
My organization has enabled 305 Kenyan youth to serve as volunteers for a record total of 40,000 hours to help more than 2,000 students improve their academic performance. Some of our students have even gotten scholarships to attend the best high schools in the country. PACE was voted for as Spark International's most impactful venture of 2015.
Last week, I was listed in Kenya's 2015 "Top 40 under 40" women in the Business Daily. I've spoken multiple times at the Clinton Global Initiative and the Clinton Global Initiative University on the role that young people in Kenya are playing to lead local change. I represented PACE at the Harvard Graduate School of Education Bridge Pitch Competition, where we received the first 1st place award for our venture.
What advice do you give to students who desire to pursue a career in your profession?
As a social entrepreneur, the two most important things to have are resilience and curiosity. When you're starting a social enterprise, you'll meet a lot of people who oppose the change, or prefer the status quo – you need to be resilient enough to outlive criticism and failure. On curiosity, I've had to learn lots of different skills because my business needed them, and we didn't have the money to hire outside talent all the time. The more you learn, the better your business gets. Now we have 305+ volunteers, and a bigger community of support. I can delegate out some of the work. However, I must say, I'm still learning on the job.
PACE's mission is to create equitable learning opportunities for students in rural and slum areas of Kenya. According to Mativo, "We dream of a Kenya where all students receive the education they need to live their best life stories, to succeed, to become self-sustaining and break the cycle of poverty for themselves and their families." If you are interested in learning more about PACE and supporting this cause, visit: http://pwalenda.wix.com/pacekenya
Dr. Ronald Holmes is the author of 10 books, "How Eradicate Bullying," "Education Questions to be Answered," "Current Issues and Answers in Education," "How to Eradicate Hazing," "Professional Career Paths," "Your Answers to Education Questions," "How to revitalize the National Baptist Convention, USA, Inc." "Completing the Dissertation: Tips, techniques and real-life experiences from Ph.D. graduates." "Jacob's Dream, A Story of Careers for Children" and Jacob's Dream, A Story of Animals in Africa. He is publisher of "The Holmes Education Post," an education focused Internet newspaper.  Holmes is a former teacher, school administrator and district superintendent. He can be reached at [email protected]