Career Path to Head, Office of Global Supplier & Inclusion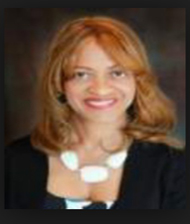 In a leadership role at Johnson & Johnson, Beverly Jennings is responsible for Global Supplier Diversity & Inclusion strategies and leading its $1B+ annual spend with certified Minority and Women-Owned Business Enterprises and $3B+ annually with Small Businesses in the US and in global markets such as the United Kingdom, South Africa, Australia and Switzerland. Jennings earned a MBA in Industrial Management from the University of Dallas and a BS in Management from the University of West Florida. She is a Master Business Coach certified by the Fowler School of Business and Executive Coaching. An excerpt of the interview with Jennings follows:
What career path led to your profession of Head, Office of Global Supplier & Inclusion?
I began my career in Retail management with JC Penney Company, transitioned to Sara Lee Corporation in a leadership role in Purchasing and Warehousing and in 1987 joined Johnson & Johnson. During my 27 years in Johnson & Johnson, I have held several key leadership roles including Vistakon Director of Manufacturing & Operations and Director of Quality, Vice President Process Excellence Consumer Group of Companies and currently Global Supplier Diversity & Inclusion.
What educational background and/or professional training are essential for this profession?
My MBA in Industrial Management was a good foundation for a leadership role in Corporate America. 
 As Head, Office of Global Supplier Diversity & Inclusion, I drive a growth strategy that benefits diverse and small businesses and the many Johnson & Johnson business partners they serve. I spend significant time connecting with current and potential suppliers, guiding and developing them, so that they are better positioned to be considered by Johnson & Johnson spend Category Leaders and to compete for business.
What influenced you to pursue a career in your profession?

I have had many influencers along the way: interest, passion, parents, siblings, mentors and sponsors to name a few. From childhood to adulthood, I have always known that my heart, head and hands would be in business.  My father and mother were small business owners.

What professional, civic or community organization do you belong?
Some of my affiliations include: Women Business Enterprise National Council (WBENC) and Women Presidents Educational Organization (WPEO) Board of Directors; Billion Dollar Roundtable (BDR); National Minority Supplier Development Council (NMSDC) and The Conference Board.
What advice do you give to students who desire to pursue a career as a corporate executive for a dynamic company?
Do your best as a student. Build relationships. Network. Do your homework in your search for the right company match. Find work that aligns with your purpose and passion. Be open to change.
Dr. Ronald Holmes is the author of 10 books, "How to Eradicate Bullying" "Education Questions to be Answered," "Current Issues and Answers in Education," "How to Eradicate Hazing," "Professional Career Paths," "Your Answers to Education Questions," "How to revitalize the National Baptist Convention, USA, Inc." "Completing the Dissertation: Tips, techniques and real-life experiences from Ph.D. graduates." "Jacob's Dream, A Story of Careers for Children" and Jacob's Dream, A Story of Animals in Africa. He is publisher of "The Holmes Education Post," an education focused Internet newspaper.  Holmes is a former teacher, school administrator and district superintendent. He can be reached at [email protected]