Career Path to President of Medicine Hat College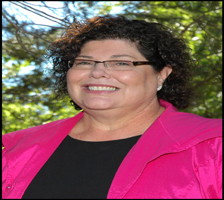 One of the attendees of the 2015 Appreciative Education Conference in Myrtle Beach, SC was Dr. Denise Henning, president/CEO of Medicine Hat College in Alberta, Canada. This is an excerpt of the interview with Henning about her career and use of the concept of appreciative advising at Medicine Hat College.
What career path led to your profession as president of a college?
Thoughts of becoming a president or a chancellor began when I was a graduate intern to the Chancellor of the University of Nebraska at Omaha. After becoming faculty, working within student development, and diversity administration, I began to move up the ranks of administration. Others began to see administrative potential, which allowed me to advance my career.  Our paths are never straight, so for the most part, I have been open to new and challenging opportunities, as they have arisen.
What educational background and/or professional training are essential for this profession?
Definitely, acquiring a doctoral degree, but also having the ability to work and interact in any situation, remembering that Higher Education is very much a human systems environment. You must not only have a passion for Higher Education, but also a good understanding of the organization and good business acumen, as well as fund generation knowledge.
What influenced you to pursue a career in your profession?
As previously stated, the thoughts of becoming a president or a chancellor began when I was afforded the opportunity to be a graduate intern to the Chancellor of the University of Nebraska at Omaha.  Also, the ability to see the opportunities within any role and weighing in your what passion and excitement about higher education.  This is not an easy role as you are always on the job so to speak, so a love for what you do helps through difficult moments.
What professional, civic or community organization do you belong?
I belong to the Rotary and am involved on foundation boards and human and social agencies around inclusion in society and inclusion in the academy. I am also involved in national associations related to higher education, as well as the sector within our Province and in the States.
What advice do you give to students who desire to pursue a career as a president of a college?
If you have a passion for working in a life changing organization and have the courage to lead a public organization knowing you are always in the public eye, you will do fine.  I believe you should always ensure you are leading with passion, with purpose, with kindness and with courage.  Always be a lifelong learner and focus on shared leadership.
How do you use the concept of appreciative advising in the educational setting?
We use an appreciative approach in everything we do, not only student development, but our program review, our strategic planning and assessment, our outcomes based approach and through our board governance and our professional development.
Appreciative Advising is the intentional collaborative practice of asking positive, open-ended questions that help students optimize their educational experiences and achieve their dreams, goals, and potentials. For more information about Appreciative Advising, go to www.appreciativeadvising.net.
Dr. Ronald Holmes is the author of eight books, "Education Questions to be Answered," "Current Issues and Answers in Education," "How to Eradicate Hazing," "Professional Career Paths" "Your Answers to Education Questions," "How to revitalize the National Baptist Convention, USA, Inc." "Completing the Dissertation: Tips, techniques and real-life experiences from Ph.D. graduates" and "Jacob's Dream, A Story of Careers for Children." He is publisher of "The Holmes Education Post," an education focused Internet newspaper.  Holmes is a former teacher, school administrator and district superintendent.  He can be reached at [email protected]