Career Path to President of the Southern Association of Colleges and Schools Commission on Colleges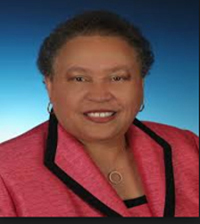 Dr. Belle S. Wheelan is currently the president and Chief Executive Officer of the Southern Association of Colleges and Schools Commission on Colleges (SACSCOC). SACSCOC is the regional accrediting body in the eleven U.S. Southern states (Alabama, Florida, Georgia, Kentucky, Louisiana, Mississippi, North Carolina, South Carolina, Tennessee, Texas and Virginia) and in Latin America for those institutions of higher education that award associate, baccalaureate, master's or doctoral degrees.
Wheelan is the first African American and the first woman to serve in this leadership role since July 2005. Because of her career long commitment and dedication to diversity in higher education, Wheelan recently received the 2015 John Hope Franklin Award at the 97th American Council on Education Annual Meeting. In an overwhelming crowd, she was well received, appreciated and praised by her colleagues and former superior, Governor of Virginia and currently U.S. Senator Mark Warner. An excerpt of the interview with Wheelan follows:
What career path led to your profession of president of the Southern Association of Colleges and Schools Commission on Colleges?
I began as a faculty member in Psychology and progressed through the administrative ranks. I worked in the capacity of director of Developmental Education at San Antonio College, dean of Student Services at Thomas Nelson Community College, provost of the Portsmouth campus of Tidewater Community College, presidents of Central Virginia Community College and Northern Virginia Community College and Secretary of Education, Commonwealth of Virginia.
What educational background and/or professional training are essential for this profession?
An earned doctorate and significant experience in higher education are a must.  Having understanding of the political process at the local, state and national levels helps a great deal. My educational training include a Bachelor's degree from Trinity University in Texas with a double major in Psychology and Sociology; a Master's from Louisiana State University in Developmental Educational Psychology and a Doctorate from the University of Texas at Austin in Educational Administration with a special concentration in community college leadership.
What influenced you to pursue a career in your profession?
My mother was a career educator and my master's degree in Psychology directed me to the community college to get a teaching job.
I attribute my success to hard work, endurance, tenacity, and being in the right place at the right time. I recognize thatprayer and support from family and friends make anything possible. I am the proud mother of my adult son named Reginald.
What professional, civic or community organization do you belong?
I currently hold and have held membership in numerous local, state and national organizations such as the Rotary International; Alpha Kappa Alpha Sorority, Inc.; the American College Testing, Inc., Board of Directors; American Association of Community Colleges, Board of Directors; the Lumina Foundation for Education, Board of Directors; the President's Round Table of the National Council on Black American Affairs; the National Black College Alumni Hall of Fame, Board of Directors; Excelencia in Education, Board of Directors; National Society of Collegiate Scholars, Community College Honorary Board; Next Generation Learning Challenges, Advisory Panel; Project GOALS (Gaining Online Accessible Learning Through Self-Study); and the National Student Clearinghouse, Board of Directors.
What advice do you give to students who desire to pursue a career as president of the Southern Association of Colleges and Schools Commission on Colleges?
Earn your degrees, progress to the top level of higher educational institutions, learn about accreditation, become involved in your college accreditation process and serve as peer reviewers on visiting committees.
Dr. Ronald Holmes is the author of eight books, "Education Questions to be Answered," "Current Issues and Answers in Education," "How to Eradicate Hazing," "Professional Career Paths" "Your Answers to Education Questions," "How to revitalize the National Baptist Convention, USA, Inc." "Completing the Dissertation: Tips, techniques and real-life experiences from Ph.D. graduates" and "Jacob's Dream, A Story of Careers for Children." He is publisher of "The Holmes Education Post," an education focused Internet newspaper.  Holmes is a former teacher, school administrator and district superintendent. He can be reached at [email protected]