Career Path to State Superintendent in Washington State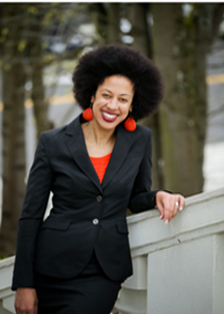 As head of the state education agency, the state superintendent of Washington State is responsible for the administration of K-12 education program. Some functions include communicating with the Washington Education Association, the teacher union and other educator support groups prior to decision making; and managing of state and federal dollars directed to school districts and schools. Currently, there are 295 school districts and 2300 schools representing more than one million students in Washington State.
Considering the election of state superintendent in Washington State is every four years, the critical questions to be asked are: What career path can lead to this profession? What educational background and professional training are essential for this profession? What influenced Erin Jones to pursue a career as state superintendent? What advice does Jones give to students desiring to pursue a career as a teacher?
While serving in every level of public education (volunteer, teacher, trainer, coach, state director, assistant state superintendent, etc.), Jones says that she knew at an early age that she wanted to change public education in order to ensure that every child receives a quality public education. After serving as assistant state superintendent, she believes that this position prepared her for the next level. Jones says, "I believe our state deserves an education leader who is really passionate about children and teaching. I am running for state superintendent because I believe I have been connected to stakeholders as a teacher and practitioner and can now bring that to the state – leverage the gifts and talents of "the many" and help us to develop a public education system that serves all students well."
Jones received a BA in Comparative Literature from Bryn Mawr College with a focus on literatures of the African Diaspora. She earned a teaching certificate at Pacific Lutheran University with endorsements in English, French and English Language Learners (ELL). She has extensive experience doing public speaking and training teachers across Washington State. Jones notes that her strongest skills are (1) connecting with a diverse population of students (ethnic, religious, gender and socioeconomic) and (2) understanding the bigger picture of needs across Washington State since she taught on both the east and west sides of the state and received noteworthy awards for her teaching.
As a native of St. Paul, Minn., Jones was raised in The Netherlands. She is married to James Jones and they have three children. From her 18 years of experience in Washington State, she has learned that "there are not enough instructional leaders involved in decision-making; there is too much focus on policy and practice at the federal and state levels that is theoretical, rather practical, realistic or useful." As a solution, Jones believes the state superintendent "should have significant experience working with communities across the state, building teams and coalitions, being a strong communicator and having the ability to relate to a broad cross-section of the population." With her dedication and commitment to the state, Jones is involved in community organizations such as Black Education Strategy Roundtable and Washington Alliance of Black School Educators. She also serves on several boards such as Girls Scouts of Western Washington, Recruiting Washington Teachers and College Spark.
For students desiring to pursue a career as a teacher, Jones says that she "wants students to perceive teaching as something that is appealing. I tell students the same thing about how to prepare for being a teacher as I would tell them about any other career – they need to be their best selves in their classrooms every day; they need to engage in learning; they need to begin volunteering in child-service organizations to determine whether or not they like children or what age of child they prefer to work with in the school setting. I tell students that being a teacher is the most critical and honorable form of service."
Considering the state of public education, Erin Jones desires the candidacy of state superintendent for Washington State. She hopes to be a champion for children and advocate for educators at every level so they are equipped with the necessary resources to serve all students well. Making sure that state leaders understand the needs of the classroom, for instance, Jones would like for "student classes to be visible on the state's campus and their voices heard regularly by decision-makers." To learn more about Jones, please click on this link.
Dr. Ronald Holmes is the author of nine books, "Education Questions to be Answered," "Current Issues and Answers in Education," "How to Eradicate Hazing," "Professional Career Paths," "Your Answers to Education Questions," "How to revitalize the National Baptist Convention, USA, Inc." "Completing the Dissertation: Tips, techniques and real-life experiences from Ph.D. graduates," "Jacob's Dream, A Story of Careers for Children" and Jacob's Dream, A Story of Animals in Africa. He is publisher of "The Holmes Education Post," an education focused Internet newspaper.  Holmes is a former teacher, school administrator and district superintendent. He can be reached at [email protected]