Does athletic involvement improve academic success?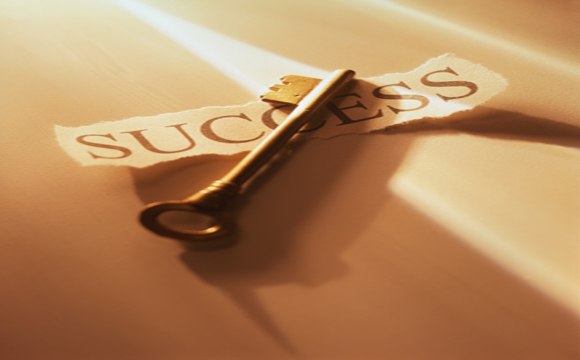 Learning comes in different forms. Schools typically foster learning by employing highly qualified teachers and principals, using data to drive instruction, integrating technology in the curriculum and involving students in extra-curricular activities. While schools are challenged by societal demands to improve education and subsequently prepare students for college, careers and life, the critical question to be asked is: Does athletic involvement improve academic success?
In a 2011-2012 national study, Dr. Anthony Price, Jr. along with the National Interscholastic Athletic Administrators Association (NIAAA) analyzed the academic success of nearly 700,000 high school student-athletes and non-student athletes in 961 schools. Academic success was determined by four indicators: graduation rates, dropout rates, average daily attendance and average letter grades. Athletic involvement was defined as a student-athlete participating in a school sponsored sports' team; whereas a student who did not participate in a sponsored sports' team was considered a non-student athlete.
The study's findings indicated a significant correlation between athletic involvement and academic success as indicated by graduation rates, dropout rates, average daily attendance and average letter grades. Graduation rates ranked the highest according to significance during the study followed by dropout rates, average daily attendance and average letter grades. Respectively, non-student athletes earned a 2.72 grade point average (GPA) while student-athletes earned an overall 3.01 GPA. In every category of this national study's four indicators, it demonstrated that schools with higher student-athletes involvement achieved better than schools with higher non student-athletes.
As a former coach, teacher and school leader, I saw first-hand how students who were involved in extra-curricular activities performed better in school compared to students who were not involved in such activities. Typically, sponsors of these activities took a vested interest in the students not only in the extra-curricular activities such as band, football, baseball, volleyball or cheerleading, but also in the classrooms. These sponsors would form partnerships with the teachers and parents of the students.
When the student's performance was not up to par, the teachers would inform the sponsors and subsequently the students would get reprimanded in practices or games to reinforce academic excellence. Sponsors would also inform the parents on how their children were performing in the extra-curricular activities and the classrooms. This would happen at the activity practices, events or through other communication channels. Thus, these students became fully aware of the partnerships formed with their sponsors, teachers and parents and realized there was little or no excuse for misbehaving academically or socially in school.
Just like other organizations, the school system has to find its niche for continuous improvement in meeting the needs of students. Research has proven that schools that employ highly qualified teachers and school leaders, offer a rigorous curriculum, focus on teaching and learning and the like lead to educational achievement. Research also has proven that students who participate in extra-curricular activities at schools improve their academics, attendance and behavior and subsequently become motivated to pursue higher education. With the use of a large sample size on a national level, the NIAAA research adds to the existing knowledge that there is a positive correlation between athletic involvement and academic success.
We sincerely thank Dr. Anthony Price, Jr. and the NIAAA for these findings that support the literature and further demonstrate the need for schools to maintain the budget for athletics.
Dr. Ronald Holmes is the author of three books, "Education Questions to be Answered," "Current Issues and Answers in Education" and "How to Eradicate Hazing." He is publisher of "The Holmes Education Post," an education focused Internet newspaper. Holmes is the national superintendent of education for the National Save the Family Now Movement, Inc., a former teacher, school administrator and district superintendent. He can be reached at rwh@theholmeseducationpost.com.