Four DeKalb County High Schools named 2012 AP Honor Schools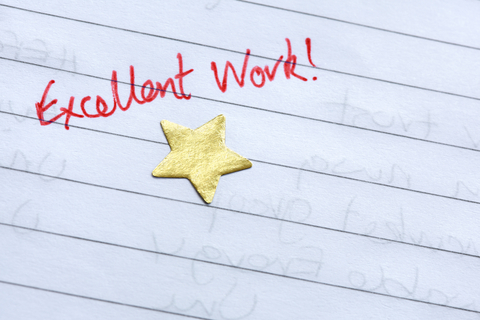 By Iman Carol Fears
Four public high schools in Dekalb County, Georgia have been named 2012 Advanced Placement (AP) Honor Schools, including Chamblee Charter School, DeKalb School of the Arts, Lakeside High School and Dunwoody High School. 2012 AP Honor Schools are those schools whose students have the highest rates of taking AP courses and scoring a 3, 4, or 5 on AP Exams.
According to the College Board, there are more than 30 AP courses across multiple subject areas.  Each course is designed to cover the same breadth of subject matter and to include the same level of academic rigor as the corresponding course in an accredited college or university.  Students who receive a 3, 4 or 5 on the AP exams may receive college credit for the course.
The designation of four DeKalb County Schools as AP Honor Schools is the type of accolade the DeKalb County School System is accustomed to receiving.  In May 2005, DeKalb County's Lakewood High School—one of the four schools named 2012 AP Honor Schools—was ranked at 107 in a Newsweek Magazine list of the 1,200 best public high schools in the nation—the highest ranking of any public school in the state of Georgia.
DeKalb School of The Arts, another 2012 AP Honor School, is a small stand-alone high school formed in 1999 from a partnership between the DeKalb Center for the Performing Arts and Avondale High School. Its hallmarks include an incredibly rigorous application process that begins in eighth grade and requires all students to have a numeric average of 80 percent or higher.
According to DeKalb School of the Arts' Principal Susan McCauley, DeKalb School of the Arts was given two academic designations by the College Board in addition to being named an AP Honor School. DeKalb School of the Arts was named an AP Achievement School because 20 percent or more of its students scored at a 3 or higher on the AP Exams.  It was also designated an AP Merit School because more than 30 percent of its AP students are from ethnic minorities, and, of those minority students taking AP courses, 50 percent or more are scoring at or above a 3 on the AP tests.
When asked what DeKalb School of the Arts does to encourage student achievement in AP courses, McCauley maintains that, "…we really start students preparing for AP courses from the moment that they come into the school. We make sure that in eighth grade, students have the work ethic that is needed in tenth grade to do well in an AP course."
To read more about AP Honor Schools in DeKalb County, please see the official press release at www.dekalb.K12.ga.us.
About the Author: 17-year-old Iman Carol Fears is a member of Columbia University's Class of 2016, where she intends to study creative writing and economics. Her work has appeared on Minnesota Public Radio, Underground Voices, Unlikely 2.0., and the Newport Review.