Harvey Hubbell V, Filmmaker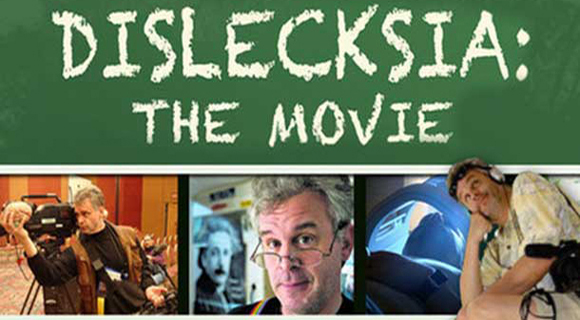 Dislecksia: The Movie is a documentary film directed by Harvey Hubbell V. Hubbell is dyslexic and through his film, seeks to counter popular misconceptions about dyslexia. Hubbell's documentaries have won more than 50 film and video festival awards including four Emmys. He wrote and directed the multi-award winning comic documentary Electronic Road Film which received an Emmy for Outstanding Entertainment Program. His first feature-length documentary (Loop Dreams) won the Gold World Medal for Comedy at The New York Festival and three Emmys for Outstanding Entertainment Program, Individual Achievement for directing and program writing. The following is an excerpt of the interview with Harvey Hubbell V regarding Dislecksia: The Movie.
What is the goal for the Dislecksia: The Movie?
Our goal is to leverage the power of the film to drive positive social change, to mainstream dyslexia, to raise awareness globally and to inclusively engage and positively affect as many populations as possible across racial, geographic and socioeconomic lines. It has become my mission.
What cities will Dislecksia be shown? When?
Dislecksia: The Movie releases theatrically across the United States starting in the month of October, which is also National Dyslexia Awareness Month. Opening with a weeklong engagement in New York City, October 4-10 at Cinema Village, and followed by a weeklong run in Los Angeles, October 11-17 at Laemmle Music Hall. October 17th is our National Event – the film will screen with over 45 groups in all time zones with forums for audience participation, questions and answers directly following the screenings. Then, the real fun begins when the crew and I hop on an RV and kick off the cross-country tour where I'll personally appear at over thirty cities to speak out about dyslexia and how people can go about making a difference. I look forward to meeting more great people on the road and encourage everyone to talk about dyslexia, talk about our movie, talk about our tour and come see our film. It literally changes lives.
How much time did it take you to develop Dislecksia: The Movie?
The development of the idea began in 2004. We started shooting a few years after that and concluded in 2011. This is a film that started as a humble seed and kept growing because of the vision and passion of some incredibly talented and brilliant people. Little did we know when we began that all we saw was the tip of the iceberg. To put it in perspective, Dyslexia affects 1.4 billion children and adults worldwide. Its impacts are enormous and far-reaching and in some categories the magnitude of the costs associated with it are so great that they are deemed literally immeasurable.
Dyslexia is a global health issue, a civil rights issue, a human rights issue, a mental health issue and impacts the economy and each and every one of us in profound though often unrecognized ways. The costs keep mounting and the stakes seem to be getting higher. It is time to bring it to the forefront of the world's consciousness. We owe it to our children and our future generations.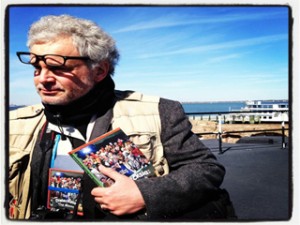 We congratulate Harvey Hubbell V for producing Dislecksia: The Movie. The following link to the film is available for download courtesy of "Captured Time Productions:" http://www.dislecksiathemovie.com/?page_id=618.
Dr. Ronald Holmes is the author of four books, "Education Questions to be Answered," "Current Issues and Answers in Education," "How to Eradicate Hazing and "Professional Career Paths." He is publisher of "The Holmes Education Post," an education focused Internet newspaper. Holmes is a former teacher, school administrator and district superintendent. He can be reached at [email protected]