How can "pay it forward" help students succeed in school?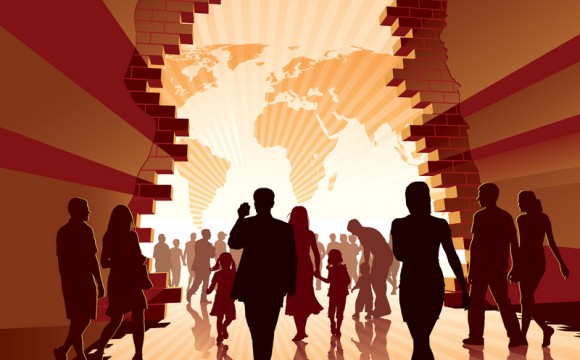 Whitney Houston's musical and acting career made a lasting impact on people around the world as millions watched her four-hour homegoing service. Paying tribute to Whitney included civil rights leaders Jesse Jackson and Al Sharpton; singers Steve Wonder and Alicia Keys; actors Tyler Perry and Kevin Costner; talk-show hosts Oprah Winfred and Gayle King and ministers T.D. Jakes and Marvin Winans. Because of the tremendous contributions Whitney gave to her fans, the platform presenters gave remarkable speeches and songs that paid tribute to the talents, gifts and performances of one of the greatest singers of all time.  In addition, Alicia Keys spoke of how Whitney "paid it forward" by reaching out to her and others including Monica and Brandy to make them feel "strong, capable and loved."
So the questions to be asked are: How can "pay it forward" help students succeed? What is the Coca-Cola "Pay It Forward" Program? What are the ways that regular employees can pay it forward to the next generation?
During a Coca-Cola Company Black History Month Program for its employees and family members called "Pay It Forward – Uplifting the Next Generation,"  participants were  "exposed to the state of our youth and learned how employees can do their part to uplift the next generation" of leaders. Through an interactive panel discussion, this program was moderated by Soledad O'Brien, Journalist/CNN Correspondent coupled with several panelists who "pay it forward" through various nonprofit methods. Panelists included Maverick Carter, founder of LRMR Innovative Marketing and Branding; Vicki Chancellor, McDonald's Owner-Operator and President of the Black McDonald's Operator Association Atlanta Region; Roberta Shields, Executive Director of the Ludacris Foundation and Frank Ski, V-103 On-Air Personality, CBS Radio.
According to research, "pay it forward" is  used to describe the concept of asking that a good deed be repaid by having another good deed to be passed on to another person.  Soledad quickly reminded the audience of how she could not thank enough the many people in her lifetime such as parents, civil right leaders and entrepreneurs who paid it forward to help make the world a better place to live and work.  Yet, she voiced that there is still work to be done. To support the statement, O'Brien noted the high dropout rate for high school and college students, the low performance of U.S. students on the math and science assessment tests compared to other nations and the shortage of skilled workers available for the high-paying jobs that currently exists. O'Brien asked the panelists their viewpoints on ways to "pay it forward" as an intervention to help the next generation succeed in school. The following are their comments.
Panelist Maverick Carter said students must understand that they are in the relationship business and they must "ask as many questions as they can" particularly to those professionals or entertainers who have jobs that are of interest to them.  In doing so, he expressed the need for "students to figure things out or be prepared" to ask the right questions. If students want to become a doctor, for instance, he said they should learn something about the field. Secondly, Carter noted that students will face obstacles in life but they have to learn how to condition their minds or reshape their character to overcome disappointments. Carter said that the tough physical and mental practices he experienced as a high school basketball player helped him to transfer that grueling experience to handle adversity in life and apply it to other activities such as cycling to help him stay fresh and competitive in the workplace.
Panelist Roberta Shields, Executive Director of the Ludacris Foundation noted it is essential that students gain positive thoughts from adults to motivate them to be the best they can possible be. Shield said her favorite example is talking to students about how she overcame a tough statistics class by enlisting the necessary help from a teacher assistant. Shields said she always has the attitude that she will get "over, under or through" any difficult problem. So students need to enlist the right resources to solve issues and have an attitude of success.  Also, Shield noted that adult mentors can assist students by being a cheerleader for them and providing positive language to reinforce that they can succeed.  Shield expressed that being a positive role model can be as simple as cheering for a student at a sporting event especially when the child's parent is not there to root for them.
Radio host, Frank Ski emphasized that the culture of U.S. schools must change with the current times. He bolstered that today's students are "fast learners and can easily emulate you on your jobs. They are in a world where everything is moving fast and then when they get to school everything stops." Ski said this is where schools have failed. The education culture allows complacency. So we must change the culture of schools where learning is fun and interesting. Ski also reflected on the need for adult mentors because U.S. students lack exposure compared to students in other countries such as Japan.  However, he said, "mentors have to bond with parents and students have to be willing to listen to their mentors." He said nobody wants to mentor students if they are not willing to listen. In fact, he credited his career success to a mentor who took the time to talk with him about the business world. Frank Ski and his wife, through the Frank Ski Kids Foundation, looks beyond merely handing over money to children's programs and instead commits to "exposing kids to their future" through community-oriented outreach and motivational programs.
Vicki Chancellor, a McDonald's Owner-Operator said that when people think of McDonalds, they think of the fries and Cokes. She said that one important thing about McDonalds is that 30–40 percent of the owner/operators come from the crew ranks and most of them do not have high school degrees.  An important message that she shares with students is the importance of a keeping a good credit record since most employers are using this as a hiring criteria. As a former teacher, Chancellor said we need to have discipline and structure in America's schools, determine what motivate students to learn, get parents back in the classroom and assign a mentor for each student who can be real with students and let them know "they are not all of that" so to speak. The Black McDonald's Operator Association (BMOA) gives back to the next generation through its Wheels of Dreams Youth Foundation and the BMOA Wheels of Dreams Bus Program. These programs motivate young adults to stay in school by providing educational tools to help them avoid the negative impact of gangs, drugs and violence.
Just as Whitney Houston "paid it forward" with other entertainers, it is important for successful workers, entrepreneurs and business of today "pay it forward" with today's youth. One such activity is the Coca-Cola "Pay It Forward" Program. This program includes a public service challenge and online contest offering teens once-in-a-lifetime apprenticeship experiences with some of today's leading celebrity history makers — Ne-Yo, Reese and Ebanks.  Coca-Cola's "Pay It Forward" program is designed to inspire African-Americans to take an active role in empowering today's youth to become tomorrow's history makers. Parents can go to My Coke Rewards (www.mycokerewards.com/payitforward) and nominate their children, ages 16-19, for a chance to win an apprentice experience.  The four "mom approved" and "teen endorsed" apprenticeships will focus on fashion (Reese), business (Ebanks), music/entertainment and community/philanthropy (Ne-Yo). Winners will spend a week this summer in New York City or Atlanta being mentored by and shadowing their celebrity history makers and teams. Teens are also invited to nominate themselves. The contest runs through March 15.
Dr. Ronald Holmes is the author of the book, Education Questions to be Answered.  He is the President of The Holmes Education Post, an education focused internet newspaper. Holmes is the National Superintendent of Education for the National Save the Family Now Movement, Inc., a former teacher, school administrator and district superintendent.