How can elementary students learn the Alphabets and Continents?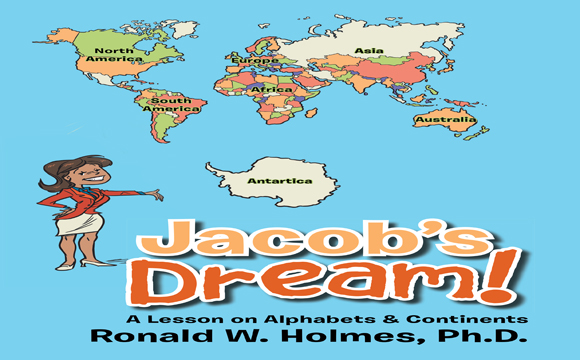 The Holmes Education Post (THEP) released its 11th book to serve as a resource to schools nationwide. Keeping with the title Jacob's Dream from THEP's previous children books, the name of this book is Jacob's Dream: A Lesson on Alphabets and Continents. This book teaches children the 26 letters in the alphabet and the seven continents of the world. It provides seven colorful illustrations of the continents including countries located in the continents.
This new book captures children's imagination while developing their ability to learn the alphabets and continents. Children can trace the letters and color the illustrations on each page, which further enhances the learning process. The book is especially useful for elementary teachers as they can create reading lessons while also building student's awareness of the continents and countries. As an added resource, the book comes with a five-day lesson plan that elementary teachers can use with students.
If you are interested in ordering this book for the holiday season, visit: Amazon.com; Barnes and Noble or Authorhouse.com
Dr. Ronald Holmes is the author of 11 books: "Jacob's Dream! A Lesson on Alphabets and Continents," "How to Eradicate Bullying," "Education Questions to be Answered," "Current Issues and Answers in Education," "How to Eradicate Hazing," "Professional Career Paths," "Your Answers to Education Questions," "How to revitalize the National Baptist Convention, USA, Inc." "Completing the Dissertation: Tips, techniques and real-life experiences from Ph.D. graduates." "Jacob's Dream, A Story of Careers for Children" and Jacob's Dream, A Story of Animals in Africa. He is publisher of "The Holmes Education Post," an education focused Internet newspaper.  Holmes is a former teacher, school administrator and district superintendent. He can be reached at [email protected]