How can exposure lead to a career in general dentistry?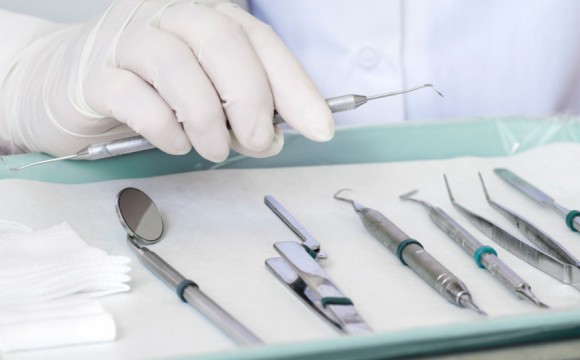 "Early in the morning, before I eat my breakfast, AKA." These were the lyrics for Alpha Kappa Alpha Sorority members' theme song as they marched across the university's campus when I was a freshman. Fifty plus women would harmonize this song with prolific spirit, pride and ambiance. They would exemplify impeccable leadership standards and service to the college campus and community. As a neophyte to the college experience, I was so mesmerized by the AKA spirit that I told my nieces about the AKAs and they subsequently joined the sisterhood when they attended college.
While university officials and corporate executives ponder over how to attract students to pursue majors in science and mathematics, the answer could simply be found in the statement that students are a "product of their environment." Having exposure to a rigorous curriculum and stellar college atmosphere can make a difference in many students' personal and professional choices. In this week's column, we will explore the role of a general dentist. Specifically, the questions to be asked are: How can exposure lead to a career in general dentistry? What educational training and professional experience are essential for a general dentist? What advice does the general dentist give to students who might desire to pursue this profession?
Dr. Delores Hubbard-Brooks, a native of Macon, Georgia opened her private dentistry practice in East Point, Georgia in November 1984. She is married to Dr. Roy Curtis Brooks and they have two children, son Patrick Curtis Brooks and daughter Karmen Rose Brooks. Patrick is a graduate of Morehouse College with a degree in accounting. Karmen is a student at Spelman College majoring in environmental science and minoring in Spanish with a concentration in pre-med.
With a staff of two part-time dentists, one hygienist, two front office workers, two assistants and one part-time assistant, Hubbard and her staff see 12 patients daily. Over her 28-year career, Hubbard has serviced 80,000 patients ranging from ages three to 100. In addition to the general dentistry activities such as treatments for crowns, fillings and root canals, Hubbard says her job requires "a lot of computer and technical knowledge since they have a paperless office." Hubbard says that "all of her staff must have a very keen knowledge of the computer and its applications from electronic records to digital x-rays."
Hubbard was motivated to pursue a career in science and mathematics because she "really liked biology and enjoyed the chemistry lab." She says that her passion for a career in science and mathematics was sealed when she attended Tuskegee University, worked at the Carver Research Lab and did extensive research and hands on experience with the electron microscope. Also, Hubbard says that "being around her professors helped a lot in that students were challenged to participate in health fairs and trips involving environmental science and career days" organized on campus.
With this level of inspiration and support, Hubbard decided to attend dental school her third year in college. She graduated from Tuskegee University with a bachelor of science degree in biology and earned a doctor of dental surgery from Meharry Medical College, School of Dentistry. Along with her private practice, Hubbard has gained professional experience with the National Public Health Corps, Atlanta Comprehensive Health Center and Tuskegee Veterans Hospital. She has active affiliations with the Alpha Kappa Alpha Sorority, Inc., National Dental Association, American Dental Association, Northern District Dental Society, Georgia Dental Association and Georgia Dental Society where she formerly served as president. She also provides mentoring and teaching to rising dental students, dental screenings to several public schools and agencies and presentations to Morehouse School of Medicine and Spelman College.
As a practitioner who loves to make her patients feel and look good, Hubbards' objective is to educate her patients on the necessary dental care and maintenance to "own their natural teeth for a lifetime." Hubbard says that students who desire to become a dentist "should look for and apply to summer programs that may expose them to some levels of medicine." Also, she notes that "biomedical research programs are offered to undergraduates at various universities around the U.S." to support students interested in the field. Unequivocally, Hubbard is a master at her craft. In fact, her patients describe her as perfectionist, caring, energetic, jovial and easy-going. Others describe her as being very concerned about her patients, flexible in scheduling appointments and persistent in fostering a pleasant work environment.
When university and corporate constituents are looking for students to major in science and mathematics, they should consider providing an avenue for students to get exposure to the disciplines supported by professionals who have a vested interest in their future development and aspiration. Dr. Delores Hubbard-Brooks' college background provides an example of a student being "a product of her environment" which led to a profession in general dentistry.