How can minority doctoral scholars earn a Ph.D. in multiple academic disciplines?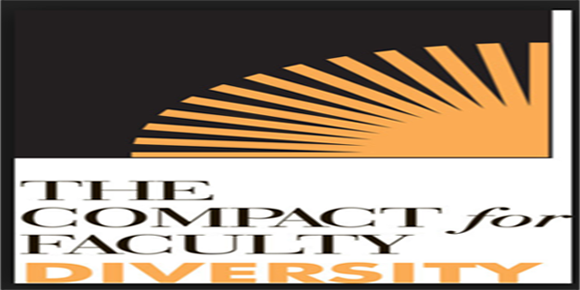 Ethnic diversity is essential for college faculty members who can serve as role models for students of similar backgrounds. With a shortage of racial/ethnic minority faculty in the higher education settings, the critical questions to be asked are, "How can minority doctoral scholars earn a Ph.D. in multiple academic disciplines? What is The Institute on Teaching and Mentoring? What are the participating states that support the Institute? What is the eligibility process for the fellowships?
Over 1,000 minority scholars were in attendance at this year's 21st annual Compact for Faculty Diversity Institute on Teaching and Mentoring in Atlanta, Ga., the largest gathering of minority Ph.D. scholars in the nation. The Institute is hosted by the Southern Regional Education Board (SREB) State Doctoral Scholars Program and is designed to provide minority scholars with the knowledge and skills needed to succeed in graduate school and to prepare them for success as faculty members at colleges and universities. Additionally, the Institute provides scholars and their faculty mentors with opportunities to share knowledge about research and academia, to meet other scholars and faculty from throughout the country and to link to a larger community of scholars and faculty in various academic fields.
According to SREB-State Doctoral Scholars Program director, Dr. Ansley Abraham, the Doctoral Scholars Program is a state based program that provides a five-year package of support to minority doctoral students. With 16 member states (Alabama, Florida, Georgia, etc.) the cost of a slot invested by the states is $25,000 annually per student over three years. The students receive $20,000 of the $25,000 in the form of a stipend support and the remaining funds go to regional program services, academic support, and attendance at the annual Institute. For the dissertation year, the same level of support is provided in a one-year award.
As part of the five-year package, Abraham said that the Institute partners with educational institutions to make sure the students have the financial support for a fourth and fifth year if needed. In addition to the $20,000 stipend, the institutions cover the students' tuition and fees. Since its inception in 1993, the program has graduated 738 scholars at 96 institutions in 29 states. The program has maintained a retention/graduation rate of nearly 90 percent. It represents scholars from more than 100 specific fields of study such as Science, Technology, Engineering and Mathematics (37%); Social and Behavioral Sciences (28%); Humanities (15%) and Education (6%). Currently, 80 percent of the program graduates are employed in education—92 percent in higher education as faculty, administrators and postdoctoral researchers. Also, 82 percent have earned tenured status.
If you are a minority student looking for a full-scholarship to pursue a Ph.D. in various disciplines, gain the necessary training to succeed in graduate study and want to prepare for success as a faculty member at a college or university, consider the Institute on Teaching and Mentoring. To learn about the eligibility process, visit the SREB-State Doctoral Scholars Program at: http://www.sreb.org/page/1115/how_to_apply.html
Dr. Ronald Holmes is the author of seven books, "Education Questions to be Answered," "Current Issues and Answers in Education," "How to Eradicate Hazing," "Professional Career Paths" "Your Answers to Education Questions," "How to revitalize the National Baptist Convention, USA, Inc." and "Completing the Dissertation: Tips, techniques and real-life experiences from Ph.D. graduates." He is publisher of "The Holmes Education Post," an education focused Internet newspaper.  Holmes is a former teacher, school administrator and district superintendent. He can be reached at [email protected]