How can schools teach students about Bullying?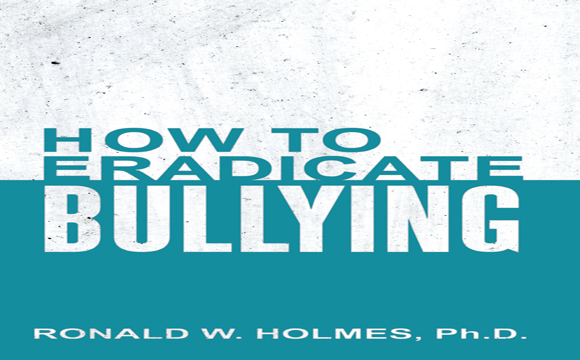 As students go back to school for the 2015 – 2016 academic year, it is important that they are afforded a rigorous academic curriculum that prepares them for 21st Century skills. It is also important that students are educated in a school climate that is free from harassment, intimidation and bullying. Considering there is a preponderance of bullying occurring in schools, the critical question to be asked is: How can schools teach students about bullying?
Ronald Holmes' latest book is on "How to Eradicate Bullying." The book addresses what schools can do to prevent bullying, and it helps students to understand what to do if they are bullied. It is what every parent, teacher and administrator needs to know for understanding and addressing the dangers and seriousness of bullying. To order the book, visit: Amazon.com; Barnes and Noble or Authorhouse.com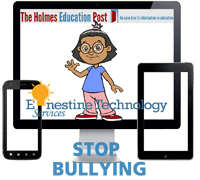 In addition to the new book, The Holmes Education Post and Einestine Technology Services have created an Online National Anti-Bullying Curriculum. Schools that are interested in incorporating an anti-bullying curriculum can preview a free 5 minute pilot of the online program on The Holmes Education Post by clicking the link "Bullying Curriculum."
They can also contact us at [email protected] for additional information. The program is now available and can be adapted to fit any school district or school's brand. It is made available in multiple platforms including OSX, Android, Windows and is device agnostic (tablet, phone, laptop).
Let's graciously welcome students back to school and provide them an academic environment that is conducive to learning and free from harassment, intimidation and bullying.
Dr. Ronald Holmes is the author of 10 books, "How Eradicate Bullying," "Education Questions to be Answered," "Current Issues and Answers in Education," "How to Eradicate Hazing," "Professional Career Paths," "Your Answers to Education Questions," "How to revitalize the National Baptist Convention, USA, Inc." "Completing the Dissertation: Tips, techniques and real-life experiences from Ph.D. graduates." "Jacob's Dream, A Story of Careers for Children" and Jacob's Dream, A Story of Animals in Africa. He is publisher of "The Holmes Education Post," an education focused Internet newspaper.  Holmes is a former teacher, school administrator and district superintendent. He can be reached at [email protected]