How can teachers provide content in 90 different languages?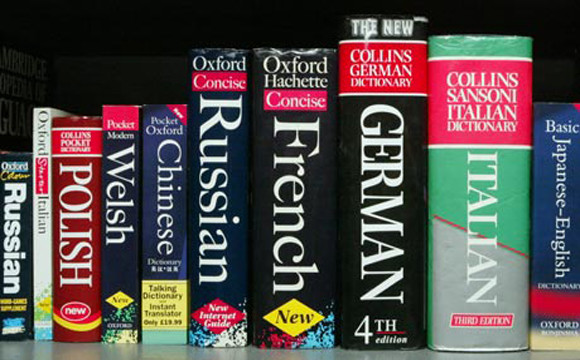 In many U.S. classroom settings in cities such as Miami, New York, Los Angeles and San Antonio, students represent different ethnic backgrounds and speak different languages. When teachers use content from the Internet to support the curriculum, it should represent the ethnic backgrounds of students who speak different languages. In order to do this, the critical questions to be asked are: How can teachers provide content to support the curriculum in 90 different languages? What is Google Translate?
While English is a second language to many students who speak different native languages, Google Translate is a free online language translation service that translates text on websites. With this service, individuals can read text and web pages in 90 different languages. Some of the languages include Spanish, French, German, Latin, Irish, Arabic and Dutch. Once on a website such as The Holmes Education Post, open a link to any text or webpage and click on the translation device powered by Google Translate.
Also, stay tuned and learn about other publications and resources on The Holmes Education Post designed to improve public education. Coming soon, for example, THEP will release its new book on "How to Eradicate Bullying" in schools. THEP will also provide a free pilot of its Online National Anti-Bullying Curriculum for schools interested in eradicating bullying from the educational culture.
Dr. Ronald Holmes is the author of nine books, "Education Questions to be Answered," "Current Issues and Answers in Education," "How to Eradicate Hazing," "Professional Career Paths," "Your Answers to Education Questions," "How to revitalize the National Baptist Convention, USA, Inc." "Completing the Dissertation: Tips, techniques and real-life experiences from Ph.D. graduates," "Jacob's Dream, A Story of Careers for Children" and Jacob's Dream, A Story of Animals in Africa. He is publisher of "The Holmes Education Post," an education focused Internet newspaper.  Holmes is a former teacher, school administrator and district superintendent. He can be reached at [email protected]