How can vertical alignment be used to better assess and prepare for a storm?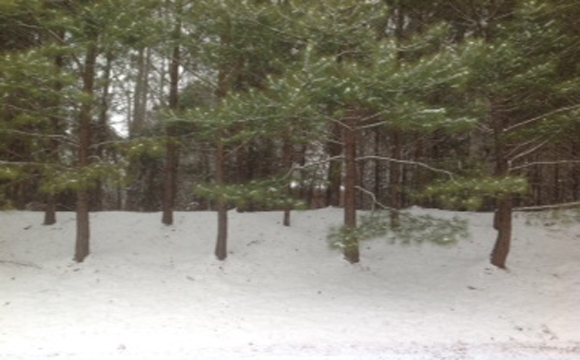 Television star Gomer Pyle once said, "Fool me once, shame on you. Fool me twice, shame on me." A couple of weeks ago, the Atlanta Metropolitan area was crippled by a winter storm. Vowing to avoid being fooled twice by mother nature, Governor Nathan Deal apologized for the mishap and established a taskforce to understand and prepare properly for the next winter storm. When faced with a catastrophic occurrence, the critical questions to be asked are: How can vertical alignment be used to better assess and prepare for a winter storm? What are the key components of vertical alignment in education?
In education, one of the best strategies to improve student performance is through vertical alignment, where there are clear lines of communication among the state agency, school district, high, middle and elementary schools. In fact, vertical alignment "ensures what is being taught and tested in the classroom aligns with the state standards and assessments. It articulates the logical, consistent order for teaching the standards-based content at each grade or course level, which allows teachers to focus on building skills and knowledge while reducing the need for excess review and repetition."
In contrast to the first winter storm in Atlanta on January 28, where many people were trapped and stranded on the highway, schools and buildings, Deal made sure, if nothing else, there were clear lines of communications from the state agency, school district, city and other branches of government about the nature and magnitude of the second winter storm. In Deal's deliberation, the concept of vertical alignment was evident in terms of what was being communicated consistently and expected of citizens and businesses across the Atlanta Metropolitan area with the support of television, radio and the internet. Some examples included the closing of schools, city and government buildings, suspension of Amtrak rail services to certain regions, as well as the canceling of over two thousands flights at Hartsfield-Jackson Atlanta International Airport. Many citizens even stayed home rather than driving to avoid treacherous weather conditions.
So, the art of educating students is no different than running a government before and during a catastrophic occurrence. Baseline data of past failures and successes help to determine and implement interventions for better assessment and continuous improvement. Through vertical alignment, communication is conveyed in the best interest of all parties involved. Given a second chance to prepare for a winter storm, Deal's message caught the attention of many Georgia citizens and prevented them from foreseeable danger as in the first storm.
 Dr. Ronald Holmes is the author of four books, "Education Questions to be Answered,"  "Current Issues and Answers in Education,"  "How to Eradicate Hazing and "Professional Career Paths." He is publisher of "The Holmes Education Post," an education focused Internet newspaper.  Holmes is a former teacher, school administrator and district superintendent. He can be reached at [email protected].