How did Douglas County School District avoid a budget cut?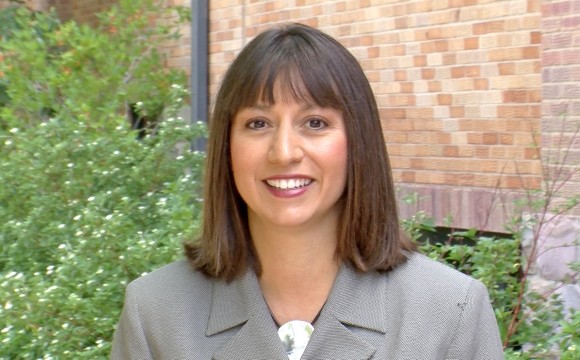 While many school districts are struggling to balance their operating budget, one school district in Colorado was able to avoid budget cuts for the 2013-2014 school year entirely. Given this economic environment, the questions to be asked are: How did Douglas County School District (DCSD) avoid a budget cut for the 2013-2014 school year? What advice does Dr. Elizabeth Fagen give to superintendents for balancing the budget? How did DCSD look closely at all contracts for reallocation possibilities? How does being transparent promote the good of DCSD?
Douglas County School District is located in Castle Rock, Colorado south of Denver. With a teaching staff of 6,400, DCSD is the third largest school district in Colorado serving over 64,000 students in approximately 80 schools. Last year, DCSD was confronted with a budget deficit of $18 million. DCSD developed a budget package with three goals in mind: to prepare every student to compete on the world stage for any college or career of their choice; improve the quality of life for employees and continue to improve the fiscal health of the district.
Under the leadership of Superintendent Dr. Elizabeth Fagen, DCSD will have no budget cuts for the 2013-14 school year. As reported in the district's November 2012 press release, Fagen said, "We have reviewed the state revenue forecast, we have reviewed the Governor's budget proposal and we have reviewed possible increased cost in the district for next year – like PERA, health insurance premiums and fuel costs – and we have determined that given the stability and excellent fiscal health of our budget, we will be making no budget reductions for next year."
With such a remarkable accomplishment during the time of a stiff economy, I asked Fagen to elaborate further on DCSD's budgetary process and sustainability. Particularly, I asked her what advice she would give to superintendents for balancing the budget, how did DCSD look closely at all contracts for reallocation possibilities and how does being transparent promote the good of DCSD? An excerpt of Fagen's responses follows:
Advice to Superintendents:
I am a superintendent who really believes that every district is unique. Every school or community is unique. My position is that when you come into a new district, you have to really get to know the district, its budget, all of its line items and all of its contractual obligations. Then, you have to match those things to the vision, priorities and mission of the district. You have to make sure that everything is aligned. What works in Douglas County may or may not work in another school district.
I think every superintendent needs to be hands-on with his or her budget (I am). The superintendent has to work very hard to ensure that he or she is spending the district's dollars exactly the way the superintendent would want someone to spend his or her own money. When I make decisions about how we spend money, I am always thinking about is this best for students? Is this aligned with the vision we have for our school district? Are we being as efficient with our dollars as we can so that our tax payers will see that we are very good steward of those dollars? I think those are three important filters.
Before the recession, one thing that happened in education is that we continued to add things to the budget. However, it seems like we didn't spend enough time reviewing what we have and don't need to do anymore. In DCSD, we have gone to considerable length to make sure that we are as efficient and excellent as possible while maintaining our focus on students. We stopped doing things that no longer makes sense. To do such, you have to thoroughly review all of your spending for opportunities before just adding.
Contracts Reallocation Possibilities:
When we looked at our DCSD budget, we realized that our employees had been on a four-year pay freeze; and there were conversations about doing furlough days prior to my arrival. In going through all of our budgetary contracts, we realized that we had this program called extended service severance (ESS). We were paying new teachers coming into the district an annual salary of approximately $34,000. At the same time, we were paying retiring teachers who were making far bigger salaries an average of $40,000 dollars in one final check to leave. This accounted for about two point two million dollars in our budget every year, and we needed over two point eight million to give our staff a one percent raise.
We made the hard decision to phase out the severance program because this was not our teachers' pension plan. It had only been around since 2009. More importantly, we already pay about 16 percent each year to PERA – Public Employee Retirement Association in Colorado for all DCSD employees. After phasing out the ESS program, we gave everybody in the district the one percent raise although we had no new money from the state. This is just one example of how we looked at a particular line item, determined where we could save money and reapplied the money to provide a raise for employees.
In another example, we worked really hard to save money in utilities and other costs. As a district including the teamwork of those involved in our "sustainability initiative," DCSD saved over $14,000,000 in six years. Electrical use per square foot dropped over 20 percent. Consequently, we gave our employees a two percent stipend or one-time compensation in addition to the one percent raise generated from the phase out of the ESS. When most districts were cutting things and not giving employees anything, we scrutinized our budget and reallocated dollars in ways that made sense; and actually gave one of the largest increases on the Front Range during one of the worst fiscal years we have ever had.
Being Transparent:
When coming into a new district, you have to make some changes and at the same time build trust, integrity and credibility. Having over 6,500 employees, 64,000 students and 100,000 parents such as DCSD, one of the ways you can build trust and credibility is by being transparent. Although you can not sit down at the table and have coffee with every person, you can encourage everyone in your district to look at your website, download your app, listen to your radio show, watch DCSD TV, and participate in telephone town halls.
In DCSD, every stakeholder is able to review our budget on the website, watch emailed videos of me and my CFO explaining it, ask questions about it during telephone town halls, hear about it on the radio, and more. We really work hard to be transparent through our website and many other communication tools. In fact, our community relations team posts three minute videos on the website that provides a cursory view of all new programs, services and activities in the district so people do not have to read lengthy documents if that is their preference. On the other hand, we post many lengthy documents also for those who really enjoy digging into the information and data.
During a "fiscal crisis," school districts and other organizations across the nation are having a difficult time of managing their operating budgets. We sincerely congratulate Dr. Elizabeth Fagen for sharing the remarkable successes she is having at Douglas County School District. We also commend DCSD's students, parents, teachers, employees and community members for joining forces collaboratively to make Douglas County School District a beacon of success for others systems to follow.
Dr. Ronald Holmes is the author of three books, "Education Questions to be Answered," "Current Issues and Answers in Education" and "How to Eradicate Hazing." He is publisher of "The Holmes Education Post," an education focused Internet newspaper. Holmes is the national superintendent of education for the National Save the Family Now Movement, Inc., a former teacher, school administrator and district superintendent. He can be reached at [email protected]heholmeseducationpost.com.