How do we increase the diversity of business school faculty?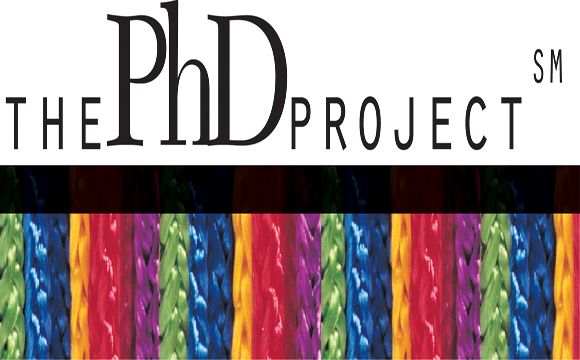 With a disproportionate number of minorities in corporate jobs, diversity and inclusion are essential to the vitality of the workforce. At the corporate boardrooms level, nearly 4.2 percent of the executives are people of color. Specifically, the numbers are 0.8 percent for African-Americans, 1.2 percent for Latinos and 1.8 percent for Asians according to the Center for American Progress.
Considering this staggering disparity in corporate jobs, the critical questions to be asked are: What is The PhD Project? What are the benefits for a doctoral student being recruited by The PhD Project? How does increasing the diversity of business school faculty impact the diversity of professions in corporate jobs? To address these questions, I interviewed Bernard J. Milano, president of The PhD Project who played a significant role in leading an effort to increase the academic and professional development of minorities in mid-careers.
Founded in 1994 by the KPMG Foundation, The PhD Project is a 501 (c) (3) organization that recruits minority professionals from business into doctoral programs in such disciplines as finance, accounting, management, marketing and information systems. Historically, very few minority college students study business as an entrée to a corporate career. The Project attacks the root cause of minority under-representation in corporate jobs according to Milano. He says that "if you don't have a minority faculty in the educational setting, you are not going to attract minority students. If you do have minority students, it is not going to be a comfortable environment for minority students if the faculty and student body are majority students. So we are trying to change the educational environment suitable to the environment students will be expected to live and work in."
The Project currently has 355 minorities enrolled in doctoral programs at various universities. Since its inception, the number of minority business professors (African-American, Hispanic-American and Native American) has quadrupled from 294 to 1,179. Milano says this is due largely to the efforts of The Project. Ninety-seven percent of the professors are members on the faculty at business schools throughout the U.S. He believes that by diversifying the faculty, this attracts more minorities to study business and better prepares all students to function in a diverse workforce.
With the support of over 20 co-funders from top U.S. companies, foundations, associations and academic organizations (Microsoft Corporation, JP Morgan Chase Foundation, American Accounting Association, Graduate Management Admission Council, etc.), The Project encourages highly qualified professionals who are considering leaving their careers to enter doctoral business programs. Milano says that The Project's website provides a wealth of information about the program to address candidates' initial interests, questions and concerns before making a decision.
Candidates with a sincere interest are invited to The Project's fall conference where over 100 universities are present allowing them to hear from professors, deans and current minority doctoral students about the process of pursuing a Ph.D. in business. Candidates also learn about career opportunities in higher education as a business doctoral graduate.
For admission consideration, doctoral programs at various universities look at past academic achievement and rely heavily on the scores achieved on the GMAT, as well as letters of recommendations that reflect on the candidates' approach to problem solving and intellectual curiosity. According to Milano, a master's degree or MBA is not required to enter the doctoral program. Candidates in the program currently represent people from business, public sector, law, engineering, as well as people directly from undergraduate schools.
Once accepted into a full-time doctoral program, every minority business doctoral student in an AACSB accredited U.S. business school becomes a member of one of The Project's five Doctor Student Associations (DSA): finance, accounting, management, marketing and information systems. Each year, The Project holds separate annual conferences for each of the DSA disciplines, providing the candidates with a strong support network and tools to help them navigate through their doctoral programs. The conferences are typically held in the summer before new candidates start the programs, but candidates at all levels in their programs attend each year. All conference expenses are covered by The Project, says Milano.
For additional information about The PhD Project, visit the website: www.phdproject.org/.
Dr. Ronald Holmes is the author of three books, "Education Questions to be Answered," "Current Issues and Answers in Education" and "How to Eradicate Hazing." He is publisher of "The Holmes Education Post," an education focused Internet newspaper. Holmes is the national superintendent of education for the National Save the Family Now Movement, Inc., a former teacher, school administrator and district superintendent. He can be reached at [email protected]