How does building prisons impact education?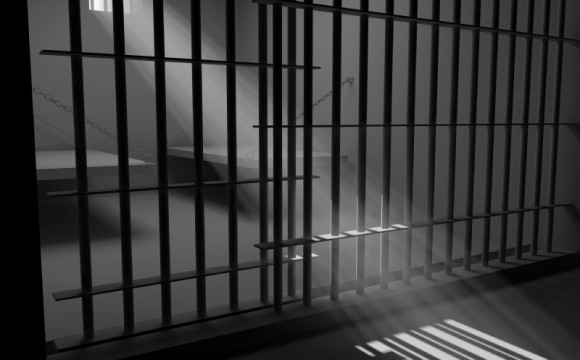 Ronald W. Holmes, Ph.D.
"Mr. Gorbachev, tear down this wall" was a compelling statement by President Ronald Reagan that led to the collapse of the Soviet Union. In this information age, there appears to be a collapse in home ownership, employment, investment, sports and education. We are faced with an economy where budget cuts are commonplace throughout the nation. Some politicians believe that taxes should be raised to strengthen the economy. Others believe that taxes should be lowered to attract businesses to create jobs in their communities. Realizing U.S. has a major deficit of 14 trillion and there is no time for the common idiom of "putting the cart before the horse" or avoiding the payment of bills to our debtors, the questions to be asked are: How does building prisons impact education? How much does it cost to incarcerate a person? Who represents the majority of the prisons population? What do critics say about imprisonment?
According to the Justice Policy Institute (JPI), building prisons has a significant impact on education. From 1984 to 1994, the state of California built 21 prisons and increased prison funding by 209 percent. In that same period, California built only one state university and increased university funding by only 15 percent. From 1988 to 1998, New York spent $761 million more on prisons while the expenditures for colleges and universities declined by $615 million. Similarly, in the 1990s the state of Maryland spent $147 million more on prisons compared to a decline of $29 million on universities.
The JPI believes that "without some new policy directions, state funding of higher education will continue to be diminished by burgeoning corrections budgets." Colleges, universities and public school systems across the nation are faced with major budget cuts. To offset cost, some universities are eliminating degree programs, furloughing workers, cutting phones lines and selling school vehicles. Public school systems are cutting extra-curricular activities, eliminating programs, reducing staff and closing schools to balance the budget. One school system in Memphis, Tennessee is even threatening to delay the start of school if the city of Memphis does not provide $55 million in tax revenue earmarked for education.
While "getting tough on crime" is a popular campaign slogan of politicians, the cost to incarcerate prisoners is expensive. In Florida, the cost to house a person in state or federal prison is $19,469 annually. The daily rate is $40.92 for males and $62.10 for females. Annually, the U.S. spends $40 billion a year on local, state and federal prison construction and has over 2.3 million people incarcerated in prisons and jails throughout the country.
According to the Journal of Diverse Issues in Higher Education, approximately 1.5 million African-American men are in prison which represents 70 percent of the total prison population, yet they represent only 6 percent of the U.S. population. Between 1980 and 2000, 460,000 African-American men were added to the penitentiaries rolls compared to 139,000 African-American men enrolled in institutions of higher learning. That means, we had more African-American men going to prison than we had going to college or the workforce.
When a male is incarcerated, it causes a plethora of negative consequences for families and society. Due to imprisonment, we see an increased level of divorce rate and more children being raised in one parent, mostly women led families. Children experience more behavioral problems, higher levels of poverty and less success in school. From a societal perspective, when men are incarcerated, this means less productive citizens, less taxes being paid into the system, less voter registration participants and more financial emphasis being placed on building and sustaining prisons than on building schools to have productive, tax paying citizens.
These facts become even more disturbing when you consider that African-American men who are born in the 1990s have a one out of four chance of going to prison and are under the supervision of the criminal justice system in some capacity. In 2000, researcher Michael Niman called America "an incarceration nation" supported by a "subservient judiciary eager to keep them filled." The spending on prisons from 1985 to 2000 grew by 166 percent compared to a 24 percent increase for higher education according to the National Association of State Budget Officers. Alarmingly, the decision to build a prison is based on the reading proficiency of students on standardized tests, particularly boys, in the third grade.
In America, when we consider prisons or universities we must be reminded, "don't put the cart before the horse". Education is the key to a stable and viable economy. It is the pathway to a quality life. Our priorities should be on building strong families through education, jobs and community resources to support the needs of the families. Our elementary, secondary and postsecondary students must be exposed to a rigorous curriculum that prepares them for a competitive marketplace. They should be taught by competent teachers who understand their cultural backgrounds and different learning styles. Otherwise, students will be left behind and funneled into a criminal justice system that is costly to taxpayers and detrimental to their families, health and livelihood.