How does Kohl's Department Stores award youth scholarships?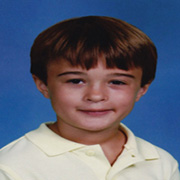 The costs to attend college are steadily increasing. According to the U.S. Department of Education (USDOE), the annual costs to attend public and private institutions for undergraduate tuition, room and board were $12,804 and $32,184 respectively. After adjustment for inflation, the costs to attend these public and private institutions rose 37 and 25 percent respectively between 2000 and 2010.
As a part of USDOE's efforts to make college cost data available to consumers, Secretary of Education Arne Duncan said, "We want to arm students and parents with the information they need to make smart educational choices. Students need to know up front how much college will actually cost them instead of waiting until the first student loan bill arrives."
The statistics and lists of college cost data on the USDOE website are "major steps forward in unraveling the mystery of higher education pricing," said Duncan. The release of this information is a requirement of the Higher Education Opportunity Act of 2008 and a part of President Barack Obama's administration strategy to make the cost of college transparent to students and families so they can make informed decisions about their investment in post-secondary education.
With the rise in the cost of a college education, the questions to be asked are: How does Kohl's Department Stores award youth scholarships? How many regional winners were honored through Kohl's Cares Scholarship Program? How did Graham Hackley become the regional winner for Tallahassee, Fla.?
Kohl's (NYSE: KSS) is a family-focused American department store chain headquartered in Menomonee Falls, Wis. Kohl's operates 1,134 stores in 49 states providing moderately priced, exclusive and national brand apparel, shoes, accessories, beauty and home products. Kohl's has raised more than $208 million for children's initiatives nationwide through its Kohl's Cares Scholarship Program.
This summer, Kohl's Cares Scholarship Program honored more than 200 deserving volunteers with $1,000 scholarships toward post-secondary education. These regional winners were chosen based on initiative, leadership, generosity and project benefits and outcome.
Graham Hackley, age 9, from Tallahassee was one of the winners chosen from more than 35,000 nominees nationwide for making a positive impact in his community. He raised more than $1,100 and collected a carload of canned goods for local families in need.
Graham and other regional winners also qualified for a $10,000 national scholarship through the Kohl's Scholarship Program. The national winners are from California, Kansas, Michigan, New Jersey, North Carolina, Ohio, Oregon, Texas and Virginia. Kohl's will donate $1,000 to a nonprofit organization on each national winner's behalf. Kohl's is encouraging promising youth to further their education at a time when college costs have risen 5.6 percent annually between 2002 and 2012 according to the College Board's 2011 report on trends in higher education pricing.
According to Julie Gardner, Kohl's executive vice president and chief marketing officer, "Kohl's is honored to recognize and celebrate the accomplishments of the Kohl's Cares Scholarship Program winners. From collecting books for underprivileged children to fundraising for a community food bank, the efforts of these kids are undoubtedly making our communities better places to live; and it is a pleasure to recognize and thank them for their work."
For students and families who are exploring different investment options to prepare for higher education, the Kohl's Cares Scholarship Program offers them a viable community service activity and possible scholarships opportunities.
We congratulate Graham Hackley for his outstanding accomplishments, as well as other regional and national winners of the Kohl's Scholarships.
Dr. Ronald Holmes is the author of two books, "Education Questions to be Answered" and "Current Issues and Answers in Education." He is president of "The Holmes Education Post," an education focused Internet newspaper. Holmes is the national superintendent of education for the National Save the Family Now Movement, Inc., a former teacher, school administrator and district superintendent. He can be reached at [email protected]