Is it time to "Stand for the Silent?"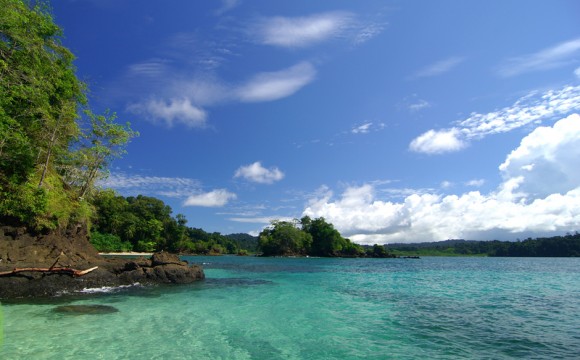 The famous expression, "sticks and stones may break my bones but words shall never harm me" is obsolete in this day and time for many public school students. One third of today's middle and high school students report being bullied through verbal and physical means. In fact, it is estimated that 13 million children are bullied each year. Bullying is a serious epidemic causing students to drop out of school, commit a crime or take their own lives. For this week's column, the question to be asked is: Is it time to "Stand for the Silent?"
Similar to hazing, bulling is a dangerous act that degrades, humiliates and harms a person mentally or physically. Although hazing differs from bullying in that it pertains to an individuals' participation in a group, bullying is a part of the hazing rituals and comes in different forms. Sexting and cyber bullying are the new age type of bullying. In a national iSAFE study of fourth to eight graders, 42 percent of these students suffered the impact of cyber bullying through electronic devices such as cell phones and the internet. In many instances, these inappropriate acts are coordinated before students enter the school buildings.
As a result, school leaders must be more transparent in their day-to-day routines and reinforce school policies with faculty members and students in multiple ways such as assemblies, pep rallies, meetings and class periods throughout the academic year. School leaders must communicate these same policies to parents and community constituents such as law enforcement and social service agencies for improved accountability. Ultimately, school leaders must build strong relationships with their students so that they become compelled to inform the authorities of any form of bigotry or harassment confronting their safety, health or life.
In the recently released documentary movie "Bully," by Lee Hirsch, the public sees a compelling view of the effects of bullying. This movie depicts the tragedies of students who have been affected mentally and physically by their bullies, as well as the seriousness of the problem across ethnic, geographical and economic boundaries.
First, there is Alex, a timid 12-year old seventh grader from Sioux City, Iowa who was repeatedly threatened on the school bus, called offensive names such as "fish face" and punched by his perpetrators. To avoid making waves, Alex tells his concerned parents the classmates are "just messing with him." Second, there is Kelby, a 16-year old high school basketball star-athlete from Tuttle, Okla. Kelby was ridiculed when she announced being a lesbian, called derogatory names such as "faggot" and faced bigotry by stakeholders at the school. Kelby was determined to remain in Tuttle despite her parents' wishes to leave the city to avoid the unnecessary and unwanted abuse by her bullies.
Third, there is Ja'Meya, a quiet 14-year old girl from Yazoo County, Miss. who was repeatedly teased by her bullies on the school bus. Pushed to the brink, Ja'Meya took her mother's handgun on the school bus to stop her perpetrators. She was charged with multiple felony counts and placed in a juvenile detention facility. Fourth, there is the story of 17-year old Tyler from Murray County, Ga. who was overpowered by the bullying acts of classmates, indifferences of school officials and hanged himself in his parent's home. According to Tyler's father, David Long, "I knew he would be victimized at some point in time. He had a target on his back. Everybody knew that."
Finally, there is the story of Ty, an 11-year old from Perkins, Okla. who committed suicide as result of bullying. His grief stricken parents, Kirk and Laura Smalley, are determined to prevent other children from been tormented from bullying and launched an anti-bullying organization called "Stand for the Silent." According to the father: "We are nobody and if it had been some politician's son, there would be a law tomorrow."
If you have ever lost a loved one, particularly, a child to a tragedy, it is a feeling that can take your breath away, so to speak. Some people never get over it and others seek some level of peace by organizing civic activities to address the issue. The movie, "Bully" brings needed attention to this issue and calls for a nation to act.
In my view, it will take a multi-disciplined approach to address the bullying in our society. It must begin with educating all parties such as students, parents, teachers, administrators and community on how to handle the issue. Schools must have strong anti-bullying policies bolstered by laws that have strong sentences for this inappropriate behavior. Finally, it will take a community at large to raise the conscious of everyone that bullying will not be tolerated against our children. In this era, bullying is not just a part of "growing up or children being children." It is the number one problem confronting schools and must be eradicated.
Parents such as the Smalley's are calling on people across the nation to "Stand for the Silent" to end bullying and save children's lives. This campaign encourages children to become aware of the danger of bullying and inform authorities when they see bullying occurring. With the alarming rate of kids being victimized by bullying, it is time that we all "Stand for the Silent" and eliminate bullying from our culture.
Dr. Ronald Holmes is the author of two books, Education Questions to be Answered and Current Issues and Answers in Education. He is the President of The Holmes Education Post, an education focused Internet newspaper. Holmes is the National Superintendent of Education for the National Save the Family Now Movement, Inc., a former teacher, school administrator, and district superintendent and can be reached at the following email address: [email protected]