Khan Academy: Providing a world-class education for free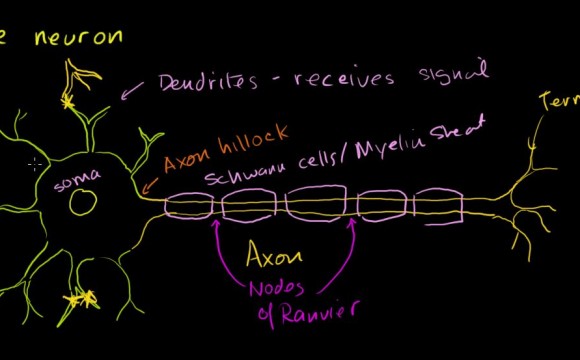 by Iman Carol Fears
Thousands of nonprofits are dedicated to changing education for the better. What makes the Khan Academy so distinctive?
Khan Academy's mission is to provide a free, world-class education to anyone, anywhere. The Academy seeks to fill knowledge gaps in a unique and revolutionary way – through widespread internet distribution of over 3000 videos that cover a wide range of K-12 math and science topics, all available to anyone, completely free of charge.  At the top of Khan Academy's website are the words "125,030,435 lessons delivered" which is its official perpetual counter of the number of lessons delivered across the world.
As an analyst at a hedge fund, Khan Academy founder Salman Khan began posting math and science instructional videos on YouTube in 2006 as a way to tutor his cousins from across the country. When his cousins began telling him that they "liked watching (him) on YouTube more than in person," Khan realized that he had stumbled upon something monumental. "Not only would it help my cousins, but this content will never grow old—that it could help their kids, or their grandkids. If Isaac Newton had made YouTube videos on calculus, I wouldn't have to, say Khan."
According to the Khan Academy's website, students can make use of the video library, practice exercises, and assessments from any computer with access to the web; while coaches, parents, and teachers have unprecedented visibility into what their students are learning and doing on Khan Academy.  Students also earn "badges" and points for learning which are virtual bragging rights.  Teachers, on the other hand can use the program with their students and get access to student/ class data to determine exactly the topics that need more in class discussion. For example, Los Altos School District is piloting Khan Academy as a hybrid learning model by having students use the videos as homework and using class time to hone in on struggling students or complex concepts.  According to one tutor, he tells parents to have their kids watch the Khan videos before paying for tutoring.    The tutor uses the "coach" feature to monitor the student's progress, which gives his "tutoring lots of leverage."
Khan Academy harnesses the power of social media and video sharing services to attract students and educators.   Many of its 3000 10 -15 minute videos are available on YouTube. One Khan Academy student, a college junior who felt that mathematics knowledge gaps were "holding him back" claims to have spent his entire summer on the Khan Academy's YouTube page, soaking as much information as he could.
Khan Academy is funded through donations from the Gates Foundation and Google's Project 10 to the 100, which is a call for ideas to help as many people as possible with the best ideas brought to life with a total of $10 million.
There is no typical Khan Academy student. Any student in a public, private, or independent educational program can use Khan Academy lectures to supplement in-class instruction. A Khan Academy student may be an eight-year-old who opts to spend his or her free time watching high-school-level lectures in physics and chemistry because he or she is bored with the third-grade coursework or a nontraditional student who is returning to the classroom —anyone of any age and any stage in life who is hoping to expand his or her knowledge base.
Students in traditional academic programs who study using Khan Academy's videos have been known to improve dramatically. A cohort of eighth-graders who used Khan Academy software for a six-week period completed learning modules at an astonishingly faster rate as they became more familiar with the Khan Academy learning method.
Virtually ever mathematics lesson a student will encounter in his or her thirteen years of public education—from basic math to linear algebra is included in Khan Academy's video library. Moreover, these lessons are provided in a format that Sal, founder of Khan Academy and personal designer of almost all 2,700 Khan Academy lesson plans, calls "easy-to-digest."  Sal says he teaches the way he wishes he was taught and "the lectures are coming from me, an actual human being who is fascinated by the world around him."
About the Author: 17-year-old Iman Carol Fears is a member of Columbia University's Class of 2016, where she intends to study creative writing and economics. Her work has appeared on Minnesota Public Radio, Underground Voices, Unlikely 2.0., and the Newport Review.