Lawyer, Attorney Ellen Bailey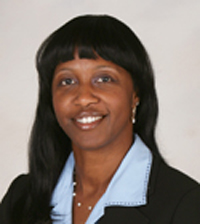 Ellen Bailey earned her Juris Doctor degree (J.D.) from Rutgers University School of Law. Bailey is a native of Coatopa, Alabama, and practices law with Eckert Seamans Cherin & Mellott, LLC in Philadelphia, Pennsylvania in the areas of product liability defense (pharmaceutical and automotive), consumer finance, and general commercial litigation. Prior to private practice, Bailey served as a law clerk to the Honorable John E. Wallace, Jr. in the New Jersey Supreme Court, a legal intern for both the Camden County Prosecutor's Office and the New Jersey Lawyers' Fund for Client Protection and an assistant prosecutor with the Camden County Prosecutor's Office. She also served as a law clerk to the Honorable Yvonne Mokgoro of the Constitutional Court of South Africa in Johannesburg. An excerpt of the interview with Bailey follows:
What career path led to your profession?
I took an unconventional path to becoming a lawyer. Between college and law school, I was a college bookstore assistant manager and manager, a salesperson for Ann Taylor, a youth worker for the New Jersey Department of Corrections and an administrative assistant at a local college. However, it was always my goal to become a lawyer, so I never stopped pursing my goal.
What educational background and/or professional training are essential for this profession?
Although college is required, there are no requirements for a particular major or course of study (e.g., pre-law, political science, etc.). Traditionally, law school students were political science, history or English majors; however, law schools today reflect diverse educational backgrounds, ages and gender, although, there is still a general lack of ethnic and racial diversity in the law profession.
What influenced you to pursue a career in your profession?
As a child, I wanted to be a lawyer. I was attracted to the idea of "defending" something – whether it was someone, or the person's rights to something. By eight years old, I knew it was a goal I intended to reach; no matter how long it took, and no matter the sacrifices required. I outlined interim goals for high school and college. I also worked to save funds for college and law school.
What professional, civic or community organization do you belong?
I belong to and support several legal organizations such as Pennsylvania and American Bar Associations, Commission on Women in the Profession, Big Brothers, Big Sisters and Support Center for Child Advocates.
What advice do you give to students who desire to pursue a career in your profession?
Don't give up on your goal. Also, don't be afraid to ask for help. Students, particularly minority students, are afraid to ask for assistance, so we miss out on a lot of opportunities just because we don't ask.
What is your typical work day?
My day varies based on my case load. I do a lot of reading and drafting briefs, cases, emails, motions, etc. Typically, I'm up at 4:00 a.m. and in the office by 6:30 a.m. I tend to be the most productive when the office is quiet. Also, I live an hour away for work, so it helps to get in early.
What do you think is the most challenging aspect of the legal profession?
The most challenging aspect is probably remembering not to take it personal – this is about your clients. Advocacy means getting the best result for your client – not what's best for your ego. Always ask your clients what they expect from you, maintain an ongoing dialog with them throughout the legal process and strive to fulfill those expectations as humanly and realistically possible.
What is the most common misconception the public has about the judicial system?
The most common misconception is that the system works by itself. The judicial system is a work in progress, and it requires input from every one of us to fix its flaws. As citizens, we have to take advantage of the resources in our communities such as attending Town Hall meetings and visiting the library to educate ourselves on laws and other matters pertaining to judicial system. Many law schools and public libraries have basic information on the legal system and the civic process to help citizens better understand the legal and legislative system. It is harder to fix the system if you do not understand how it operates.
Additionally, a lawyer should make sure the lines of communications are open with his or her clients. Communication is the key for a successful client and lawyer relations to avoid any confusion.
Dr. Ronald Holmes is the author of three books, "Education Questions to be Answered," "Current Issues and Answers in Education" and "How to Eradicate Hazing." He is publisher of "The Holmes Education Post," an education focused Internet newspaper. Holmes is the national superintendent of education for the National Save the Family Now Movement, Inc., a former teacher, school administrator and district superintendent. He can be reached at [email protected]