New Online Program to address Career Sabotaging in the Workplace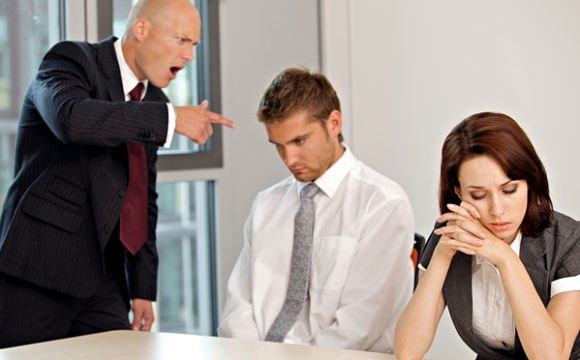 Workplace bullying is abusive conduct that is sabotaging and interferes with an employee's work or prevents the employee from getting his or her work done. In most bullying cases, the employee is bullied by his or her boss.
Gretchen Carlson complained of a hostile work environment at Fox News and accused her superior of career sabotaging after she rejected sexual advances from him in the workplace. In July 2016, Carlson filed a sexual harassment lawsuit after working 11 years at Fox News and receiving a non- renewal contract (Los Angeles Times).
While Carlson's complaint resembles one example of a hostile work environment, 65.6 million working American experienced or witnessed abusive conduct during their workday (Workplace Bullying Institute).
As an intervention to Workplace Bullying, The Holmes Education Post and Einestine Technology Service recently created an online anti-bullying program that provides training for all employees and managers. The objectives of this online program are to (1) educate all employees on the policies and procedures on anti-bullying preventions; (2) provide a psychological perspective on the negative effects of workplace bullying and (3) provide research-based strategies to address the seriousness and dangers of workplace bullying.
This online curriculum includes an easy to read 45 minute program for employees comprising of eight modules along with 24 test your knowledge questions. This curriculum also includes a 45 minute version for managers comprising of nine modules and 26 questions.
The online curriculum can be adapted to fit any organization's brand and made available in multiple platforms including OSX, Android, Windows, as well as device agnostic (tablet, phone, laptop). Using evidence based practices on bullying, Ronald Holmes' new book entitled, "Eradicating Workplace Bullying: A Guide for Every Organization" serves as the reference guide for the curriculum.
If you are interested in incorporating this anti-bullying program, please contact Ronald Holmes at [email protected] or Charles Plummer at [email protected]