Playworks Nonprofit Harnesses the Power of Play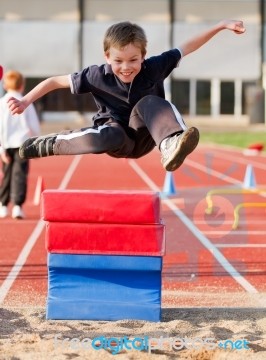 by Iman Carol Fears
Educational specialists and child psychologists alike have long extolled the virtues of play in healthy child development; now, one nonprofit is putting those beliefs into action.
Playworks Boston is an Americorps-partnered, nationwide effort to transform recess—and, by extension, the entire school culture—at low-performing elementary schools in the Boston metro area. Before the intervention of Playworks, recess at these schools was fraught with "fighting, injuries, and bullying on the playground;" however, after Playworks launched programs at these schools, education professionals in the Boston Public Schools area say they are saving 3-4 hours of time every day because of no longer having to deal with "negative recess issues."
Playworks believes in "buid(ing) play and physical activity into a positive school environment, offering opportunities throughout the entire day, beginning before the first bell rings and continuing until well after the last has silenced."  Playworks' goal is to "create a safe and effective learning environment": to increase children's conflict resolution strategies, to decrease incidents of bullying, and to decrease verbal and physical altercations on the playground.
A Playworks Coach, who wished to remain unnamed, says the impact of Playworks in schools is invaluable. Each day at her assigned school, the Playworks Coach encourages inclusive play between schoolchildren, teaching basic sports and playground games at recess and lessons in fitness, health, and anti-violence in the classroom. "I like it," she says of the program that has decreased the number of incidents of bullying and playground altercations in participating Boston-area schools by 89 and 88 percent, respectively. "It's an amazing city. I like to do that kind of work. It's right up my alley. One other huge factor of playworks is getting people of all genders into the game, so we have girls-only leagues. Also, to build community and leadership among the youth, we have junior coaches."
Playworks is approaching its second decade of operation, and is always looking for new schools to expand into and energetic Playworks Coaches to help improve the educational experiences of children nationwide.
About the Author: 17-year-old Iman Carol Fears is a member of Columbia University's Class of 2016, where she intends to study creative writing and economics. Her work has been published in Underg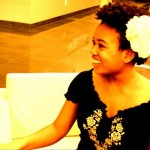 round Voices, Unlikely 2.0, and the Newport Review.