Proper Nutrition is the Foundation of Immunity, Not Vaccines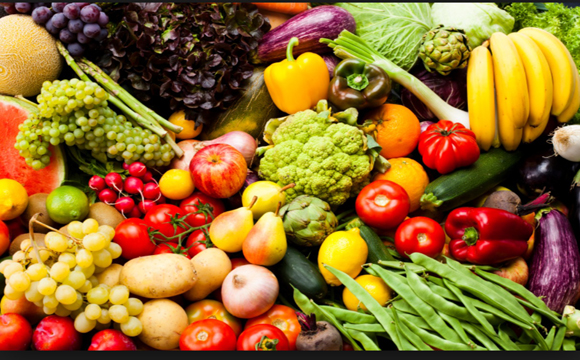 GLOBE NEWSWIRE — A nutrition activist group that led the fight against mandatory vaccines in California is stressing the need to build immunity at an upcoming conference in Anaheim. The conference will feature a free screening of The Greater Good, an award-winning documentary that exposes vaccine risks, and several lectures about how to strengthen the immune system naturally.
Earlier this year, California Governor Jerry Brown signed into law SB 277, a controversial vaccine bill that mandates vaccinations for California school children by eliminating the personal-belief exemption.
The Weston A. Price Foundation teaches safe and effective ways to build the immune system and proposes viable nutrition-based alternatives to prevent and control disease.
"This conference will highlight the science that supports the need for traditional fats in the diet for everything from hormone production to weight loss to protection against cancer and heart disease," says Sally Fallon Morell, president of the Weston A. Price Foundation.
The 16th annual Wise Traditions Nutrition Conference, hosted by the Weston A. Price Foundation, will take place November 13-16 at the Anaheim Marriott, 770 West Convention Way, in Anaheim, California. The international conference is open to the public and CEU credits are offered for nurses and acupuncturists.
Featured speakers on the immune system and vaccine issue include:
Ellen F. Bench, DHom, HMC, a homeopathic practitioner and lecturer, and the founder and director of the Clinical Homeopathic College. She has offered homeopathic management counseling for sufferers of chronic disease for more than two decades. She will discuss homeopathic protection against juvenile diseases such as whooping cough, diptheria, measles, mumps, chicken pox and polio.
Leslie Manookian, a documentary filmmaker and activist. She produced the award-winning documentary, The Greater Good, which explores the safety, science and ethics of America's vaccination program. Manookian's documentary will be screened at the conference, followed by a Q &A about the implications of the film. Screening of The Greater Good: Friday, November 13th at 8 pm, seating is limited, admission is free, RSVP required

.
Marty C. Michener, PhD, president of MIST Software Associates and science coordinator for the Hudson Valley Carbon Farming Project, part of the Foundation for Agricultural Integrity. He currently teaches at the Boston Architectural College, and previously taught at Harvard Arnold Arboretum. He will discuss the complexities of managing viruses and infections, the role of nutrition in providing resistance and the safety risks associated with vaccines.
Wise Traditions attracts health-conscious families, health professionals, farmers, chefs and journalists from around the world. Attendees participate in thought provoking seminars, cooking demonstrations and exhibits showcasing local and traditional foods.
For a complete schedule of events and registration information, please visit: WiseTraditions.org. To register, email [email protected].
The Weston A. Price Foundation is a Washington (WAPF), DC-based nutrition education 501(c)(3) with the mission of disseminating science-based information on diet and health. WAPF publishes a quarterly journal for its 14,000 members, supports 600 local chapters worldwide and hosts a yearly international conference. Contact at westonaprice.org, [email protected].