Schools Nationwide Best Practices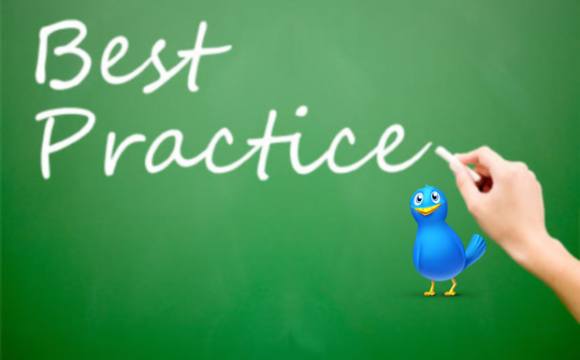 Each month, the "Best Practices" section of The Holmes Education Post recognizes schools that demonstrating best practices in education. These practices may include civic or service learning activities, special programs, events and recognitions of stakeholders in various schools across the nation. As such, below are narratives of best practices for June 2012:
Dallas Independent School District (DISD)
Leadership Program
Principals Andrea Cockrell of Harry C. Withers Elementary School and Eric Markinson of Middle College High School have been selected to the 2012 cohort of school principals at Harvard University. Principals Cockrell and Markinson were chosen by the "Raise Your Hand Texas Leadership Program" which seeks to improve public education in the state by supporting and developing school leadership. Principals participate in professional development facilitated by some of the top national and international experts in education and leadership through the program. This year's leadership institute began in July with continuing work throughout next year.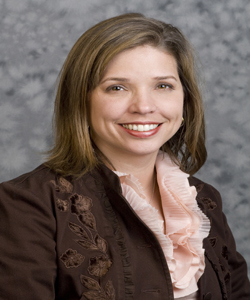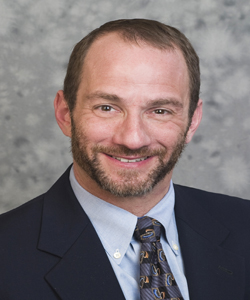 STEM Awards
The Texas Instruments Foundation awarded $10,000 to seven DISD teachers for their innovation in teaching science, technology, engineering, and math (STEM). The educators received the 2012 TI Foundation STEM Award in recognition of their efforts to enhance student achievement while increasing student interest in STEM. Each recipient was awarded $5,000 to use at their discretion and an additional $5,000 to use for professional development or instructional technology in the classroom. The STEM Award recipients and their respective schools are Aaron Baldridge, School of Science and Engineering; Molly Freid, North Dallas High School; Michael Jones, Moises E. Molina High School; Jada Batchelder, L.V. Stockard Middle School; Susan Bourenane, George Bannerman Dealey International Academy; Rachel Burnett, W.T. White High School and Veronda Washington, Irma Lerma Rangel Young Women's Leadership School.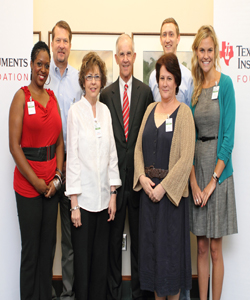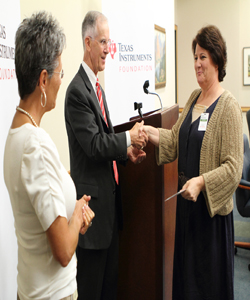 Book Smart Campaign
Macy's has joined together to launch the "2012 Be Book Smart Campaign" designed to provide 1 million books to kids in need. From June 22 – July 31, Macy's customers can give $3 to help provide a book for a child and get $10 off an in-store purchase of $50. Macy's will donate 100 percent of every $3 to Reading Is Fundamental (RIF). The campaign is RIF's largest customer-supported initiative held at Macy's stores nationwide. For four years, Macy's has promoted RIF in the summer under the "Be Book Smart Campaign" and students of the school system have benefited from this initiative according to media services director of DISD Gay Patrick.
Jeffco Public Schools (JPS)
High Graduation Rate
According to Education Week's Diplomas Count, Jeffco Public Schools located in Jefferson County, Colo., has the third best graduation rate of the 50 largest school districts. The report calculates JPS' graduation rate at 85.5 percent. This is the second year that JPS has been one of the top districts for its graduation rate; previously it was ranked fifth in the nation. JPS Superintendent Dr. Cindy Stevenson, said, "I am incredibly proud that our ranking has improved and is even better than before. To have the third best graduation rate of the largest school districts is a reflection of the great work being done in our schools to make sure students graduate with choices for their future."
Peoria Unified School District (PUSD)
Signature Programs
PUSD located in located in Glendale, Ariz. is offering their children "signature programs" for the School Year 2012-2013. Two of these specialized instructional programs include an Arts Integration at Desert Harbor Elementary and a Canyon Leadership Academy at Canyon Elementary. The Arts Integration program was adapted from the John F. Kennedy Center for the Performing Arts' Changing Education Through the Arts mode where all teachers integrate drama, music, visual arts and movement into classroom instruction to increase student motivation, engagement and retention of curricular objectives. The Canyon Leadership Academy is designated an official Stephen R. Covey Leader In Me School. The entire Canyon's staff is trained in Covey's Seven Habits of Highly Effective People and students are provided with Leader In Me student materials as part of school's vision to cultivate the next generation of leaders.
CTE Programs
PUSD offers high school students interested in career and technical education training a plethora of award-winning Career and Technical Education (CTE) programs. According to PUSD, a CTE program provides students the opportunity to explore and experience careers while in high school and apply their academic and technical skills in relevant, real-world settings. Some CTE programs include Pre-Engineering, Automotive Technology, Agricultural Science and Culinary Arts. At PUSD, there are 31 different CTE programs at seven high schools in partnership with West-MEC, a public high school district dedicated to providing innovative Career and Technical Education programs that prepare students to enter the workforce and pursue continuing education.
Sacramento City Unified School District (SCUSD)
Parents As Partners Program
The Department of School, Family and Community Partnerships hosted the Parents as Partners in Schools graduation at Burbank High School. The following elementary schools participated in the Parents as Partners in Schools workshop series: Oak Ridge, Maple, Golden Empire, Sutterville, James Marshall, CP Huntington, Joseph Bonnheim, Mark Hopkins. Rosa Parks and Will Wood middle schools also participated.
According to SCUSD, all graduating parents received a certificate from the school district for their accomplishment and commitment to the program. The crowd of happy graduates and families agreed that the education and empowerment offered by the workshops was valuable and would be put to good use at school sites.
San Francisco United School District (SFUSD)
Improved Graduation & Dropout Rates
SFUSD's graduation rate is now 82.2 percent which is a 4.9 percent gain in its 2009-2010 graduation rate of 77.3. SFUSD also saw a decrease in its dropout rate from 11.3 percent in 2009-10 to 10.4 percent in 2010-11. The state dropout rate in 2010-2011 was higher than the district's (14.4 percent). At the time of the state's announcement, Superintendent Carlos Garcia said, "These numbers show that more of our students are finishing high school in four years and that most of those students who didn't graduate in four years are persisting and staying enrolled with the potential of graduating."
Summer Learning Day
Incoming SFUSD superintendent Richard Carranza, SFUSD students and San Francisco (SF) mayor Ed Lee rallied at City Hall to mark National Summer Learning Day. This program demonstrates the city's commitment to ensuring that all youth have access to meaningful summer learning opportunities since only 44% of San Francisco's youth in kindergarten through grade eight have access to a summer program. As a result, SF students and their parents took part in engaging hands-on-learning activities at the SF's Civic Center Plaza to combat "summer learning loss."
We sincerely thank these schools for sharing their newsworthy ideas and encourage others to do likewise.