Schools nationwide best practices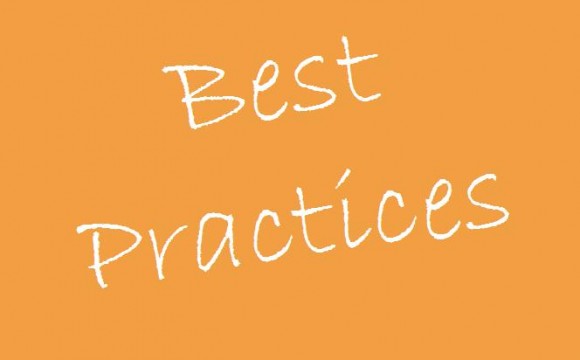 The Holmes Education Post recognizes schools that are demonstrating best practices in education. These practices may include civic or service learning activities, special programs, events and recognitions of stakeholders in various schools across the nation. As such, below are narratives of best practices for July and August 2012:
Dallas Independent School District
Zan Wesley Holmes Jr. Middle School will open its doors on August 27, 2012, for the first time to more than 400 students. The state-of-the-art facility will accommodate approximately 1,250 students. The three-story facility features 64 classrooms, softball, baseball, football fields and a geothermal heating and air conditioning system. Zan Wesley Holmes, Jr. is a legendary social justice activist. He was also appointed by Governor Ann Richards as the first-African American to serve on the University of Texas Board of Regents. Students will be exposed to important historical social justice and equality issues. Principal Barbara Moham will lead the middle school.
Douglas County School District (DCSD)
Outdoor Education Center
Douglas County opened an outdoor educational facility that engages students in hands on learning activities. On Monday August 27, 2012 eighty-eight students were the first to experience the Outdoor Education Center. The purpose of the facility is to provide students opportunities to interact with authentic out-of-the-classroom activities that are aligned with the DCSD's strategic plan and World-Class curriculum.
The curriculum will engage students in five instruction spheres: hydrosphere (water), biosphere) living things), geosphere (rocks and minerals), atmosphere (weather), and sociosphere (team building). Over 1500 students will visit the center through out the 2012-2013 school year. Students will experience rope-climbing challenges, zip lines, explore wildlife and geology, and experiment with energy sustainability projects that are all connected to their learning in the classroom. The facility is located in Larkspur, Colorado.
"Let's Talk Education", a newly launched radio-show, highlights the district's students and staff's achievements, and examines the transformations and reforms occurring in the schools. Superintendent Dr. Elizabeth Fagen hosts "Let's Talk Education." The hour-long show airs every Wednesday at 3p.m. It's an interactive show; listeners can participate in discussions by calling in, posting questions on Facebook, or emailing the district. DCSD has also launched new ways to connect to the community, particularly, their new mobile app that can be downloaded on iTunes.
Kohl's Partner with Schools & Communities
Kohl's Department Stores Awards Tallahassee Student For Outstanding Community Service
Kohl's Department Stores honor youth for their outstanding community service efforts. On July 11, 2012, Kohl's Cares Scholarship Program honored Graham Hackley, age 9. Graham raised $1,100 and collected a carload of canned goods for local families in need. He was awarded a $1000 scholarship to go toward his post-secondary education. Graham also qualifies for a $10,000 scholarship through the Kohl's Cares Scholarship Program. Kohl's Scholarship program provides scholarships of $1000 for deserving young volunteers across the country who are making positive influences in their communities. Kohl's has awarded more than 200 young community leaders with $1,000.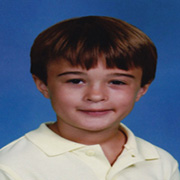 Mesa Public Schools (MPS)
Mountain View High School Orchestra teacher recognized for outstanding practices
2011 Music teacher of the year Walt Temme, of Mountain View High School was featured in "A Forward-Moving Orchestra" published by the National Band and Orchestra Magazine. Temme was recognized for his out-of-the-box practices to engage and maintain over 200 students in orchestra class. His ability to challenge his students to utilize their musical talents, and apply it to wide varieties and genres, has inspired numerous Mountain View High students. Temme contributes his success to the community, feeder teachers, and parents valuing Music Education.
Mesa's nurse named 2012 National Outstanding Nurse for Special Needs Students
Cathy Riable, of Mesa Public Schools, was honored for her exceptional dedication to improving the health and wellness of the students in MPS. Riable serves as the district's demonstration nurse. The National Association of School Nurses presented the award at the organization's convention this summer. Nurse Riable was recognized because of her "genuine love for all students," said Nadine Miller, MPS' Health Service Director.
Paradise Valley Schools
Infinite Campus & iPhone and Andriod apps
Paradise Valley Schools has implemented mobile access for parents to keep up with their children's progress in school. They call it, Infinite Campus & iPhone and Androis apps. This on-the-go access allows parents to maintain current and updated notices regarding their students academics, which can be conveniently accessed on their iPhone or Android cell phone. Parents can also access Infinite Campus online at www.PVschools.net
San Francisco United School District (SFUSD)
San Francisco United School District teachers bring new insight to share with their students. The national non-profit, Fund for Teachers, selected several teachers to experience interesting learning experiences during the summer break.
Vanessa Carter traveled to an educational farm in Northern California and a cloud forest outside of Veracruz, Mexico to inspire Lincoln High School's eco-literacy program.
Jonathan Harris of Leonard R. Flynn Elementary and Child Development Center lived with a family in El Salvador while studying Spanish in order to improve his home-school communication skills.
We sincerely thank these organizations for sharing their newsworthy information and encourage others to do likewise.