Schools Nationwide Best Practices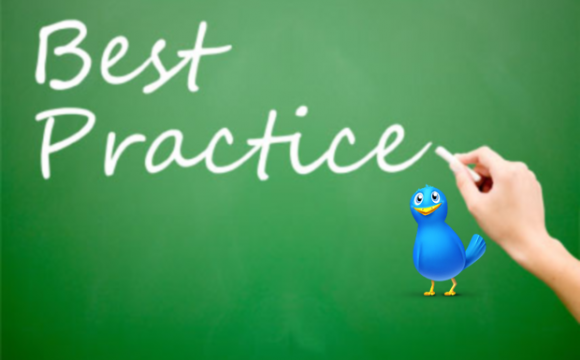 The Holmes Education Post recognizes schools that are demonstrating best practices in education. These practices may include civic or service learning activities, special programs, events and recognitions of stakeholders in various schools across the nation. As such, below are narratives of best practices for September and October 2012:
Boulder Valley School District (BVSD):
Boulder Valley School District launched BVSD Listens, a new comprehensive community engagement website developed by MindMixer. It's a place parents can engage, communicate and collaborate with the superintendent and school board on where they see the district heading. Parents and community members who register with BVSD Listens will be part of the planning process on issues such as the school year calendar and functions of the district.
Working in conjunction with BVSD, the Boulder Valley Credit Union (BVCU) will host its first annual Middle School Bicycle Art Exhibit beginning October 20 and running through November 20 at participating BVCU branches. Participating schools have been asked to create artwork revolving around a bike theme. Students are shown how something can be re-used after its original purpose has been fulfilled.
The Yale Office of Undergraduate Admissions recognize BVSD's employee Barry Barrows of Centaurus High School as a recipient of the 2012 Yale Educator Award. The Yale Educator Recognition program recognizes outstanding educators from around the world who support and inspire their students to perform at high levels and to achieve excellence. Of this year's 274 nominees, who represent 33 states and 23 countries, 50 teachers and 40 counselors were selected to receive the award. In September, the winners were sent engraved desk sets and congratulatory letters.
Dallas Independent School District (DISD:
C.A. Tatum Jr. Elementary School will hold its second Presidential Mock Election on Tuesday, October 30. During the event, students will have the opportunity to vote for the presidential candidate of their choice. Leading to the event, teachers throughout the school will devote lessons to the election process.
Judge Barefoot Sanders Magnet Center for Public Service: Government, Law and Law Enforcement at the Yvonne A. Ewell Townview Center has been named a 2012 National Blue Ribbon School. The Blue Ribbon Schools Program (BRSP) is a U.S. Department of Education program. BRSP honors public and private schools from elementary through high schools, whose students achieve at very high levels or have made significant progress and helped close gaps in achievement, especially among disadvantaged and minority students. Blue Ribbon Schools will be honored at a national awards ceremony on November 12-13 in Washington, D.C. "This is an incredible honor for the students and staff at the Judge Barefoot Sanders Magnet Center, and we are proud of their accomplishments," said Dallas ISD Superintendent Mike Miles.
Denver Public Schools (DPS):
Denver Public Schools has launched an online, user-friendly tool called "SchoolMatch" that will help families search and filter schools so they can find the best fit for their students. Moreover, SchoolMatch, allows families to find their neighborhood, attendance-area school and additional programs and areas of academic focus. Enrollment for school year 2013-2014 begins in early December, and the first round of SchoolChoice ends on Jan. 31, 2013.
DPS receives 28.5 million grant to support teachers. According to DPS' Superintendent Tom Boasberg, "I am thrilled to share the exciting news that DPS has been chosen to receive a $28.5 million grant from the U.S. Department of Education to support teacher leadership and our educator excellence efforts. This Teacher Incentive Fund (TIF) award represents a major, five-year investment in expanding the impact of our most effective teachers and school leaders by providing additional incentives and support for educators to work in high-impact roles in high-need schools. DPS is one of only 35 districts, states and nonprofits awarded this TIF grant nationally, and I am very grateful for the collaboration with the Denver Classroom Teachers Association that was instrumental in making the grant possible."
Douglas County School District (DCCD):
Douglas County School District is leading the nation in new and innovative ways to connect with students, parents, employees and the community. It latest invention is Let's Talk Education which broadcasts every Wednesday at 3:00 p.m. on CastleRock Radio.com (www.castlerockradio.com). The Let's Talk radio show is hosted by DCSD superintendent Dr. Elizabeth Fagan.
Jeffco Public Schools (JPS):
Twenty AmeriCorps members with the Colorado Reading Corps are working with Jeffco Public Schools to boost student achievement in literacy. As part of Colorado Lt. Governor Joe Garcia's Early Literacy Initiative, Mile High United Way has launched the reading corps program. Trained literacy tutors use research-based strategies to help children who are falling behind get back on track with their reading skills.
Each of 12 JPS pilot elementary schools (Stott, Warder, Fremont, Peiffer, Columbine Hills, Dutch Creek, South Lakewood, Patterson, Vanderhoof, Glennon Heights, Green Gables and Peck) has one or two trained tutors working on the building blocks of literacy. Tutors work with classroom teachers to give extra practice to students who are struggling with various aspects of reading. They will reach over 500 kindergarten through third-grade students with 20-minute daily, one-on-one interventions designed to build phonics and fluency. The program costs to the school is free. All costs are paid for by Mile High United Way, The Jefferson Foundation, Target and Serve Colorado, the governor's commission on community service.
Mesa Public Schools (MPS):
Ron Latko, Mesa Public Schools transportation director, won a National Sustainability All-Star Award from Green Fleet magazine for significant achievement and innovation in reducing emissions and fuel consumption. Latko was honored in October 2012 at the Green Fleet Conference in Schaumburg, Ill.
Last year, MPS bought 27 propane school buses, which comprise 5.3 percent of the fleet. This is the first step toward converting the 507-bus fleet. The district also bought a propane pickup truck, expanding the green initiative to the district's 600-vehicle white fleet. According to Latko, "We're not the first district in the country to move to propane, but we are the first in Arizona. And I'm not done. I'm looking for the next opportunity to further increase our fiscal and environmental responsibility."
Propane emits less pollution, is more environmentally friendly than gasoline or diesel and is less expensive per gallon than gasoline. So far, MPS has saved $91,046 in fuel costs, or $.368 per mile. MPS has reduced greenhouse gas emissions by 802 tons, or 40 percent when compared to diesel.
The Boeing Company awarded MPS a $115,000 grant to schools to enhance interest and achievement in science, technology, engineering and math. Specifically, elementary and junior high students will learn about designing bridges, water filters, lighting systems, biomedical devices, oil spill solutions, submersibles, electrical circuits and other applications in the Engineering is Elementary program this school year.
Skyline High School wins the National Green Ribbon School Award. Skyline High is the only Arizona school to receive the U.S. Department of Education's (USDOE) Green Ribbon School Award. USDOE honored Skyline High for its eco-campus, nature adventure, natural classrooms, and health and fitness projects.
Peoria Unified School District (PUSD):
The Peoria Unified School District recently partnered with the City of Peoria to produce an education-focused television show that will highlight programs, students and staff in the PUSD. The show will air monthly on the city's cable Channel 11 and the district's cable Channel 99. According to public information manager for the City of Peoria, Bo Larsen, "This is truly a collaborative effort between the city and the school district. We are such great partners that it made sense that we would share our resources for the benefit of the community."
Oakland Unified School District):
In September 2012, students and college recruiters gathered on two floors of the Laney College Student Center for the Fourth Annual Historically Black College and University (HBCU) Fair. The Fair, a partnership between the Oakland Unified School District (OUSD), Laney College, The United College Action Network (U-CAN), and the United Black Student Unions of California was free and open to all Bay Area students.
More than 40 colleges and universities were expected to attend the event, including Fisk, Grambling State, Hampton and Howard Universities and Morehouse College. Many of the colleges and universities were expected to offer on-the-spot admissions and scholarships and waive application fees for some students.
Portland Public Schools:
In September 2012, The National Wildlife Federation's Eco-Schools USA program presented Mary Rieke Elementary School the prestigious Green Flag Award. Rieke is the first Oregon school to receive this honor. To earn this honor, Rieke students, faculty and volunteers developed and implemented three Eco-Action Plans concerning energy usage, biodiversity education and reduction of consumption and waste.
The Rieke Student Council, EcoThink Club and adult Green Team have conducted and reported audits of lunch waste, selectively delamped the school building to save energy and participated in an all-school planting to create the Wilson/Rieke Arboretum. This effort has lead to financial savings for the school and increased environmental awareness among the school community.
San Francisco United School District (SFUSD):
Two of SFUSD Schools (Alice Fong Yu Elementary and Lowell Hill) have been named by the U.S. Department of Education (USDOE) as National Blue Ribbon Schools for 2012. They are two of only 23 California public schools selected. Blue Ribbon Schools will be honored at a national awards ceremony on November 12-13 in Washington, D.C.
Campaign for Civic Mission of Schools:
In September 2012, the Campaign for the Civic Mission of Schools (CMS) acknowledged Constitution Day by promoting civic awareness and engagement in schools. CMS offers a number of practical guides and solutions to help educators, policymakers, and all citizens celebrate this historic day:
For Educators: CMS' Civic Learning Online database is a free online resource providing information about effective programs and practices. The database is searchable by grade level and type of practice.
For Policymakers: At the federal level, CMS provides position statements and thought papers that advocate for concrete policy improvements and increased funding for civic learning. At the state level, CMS offers a database of profiles of the state policies for k-12 civic and service learning in individual states and offers a comparison feature of civic learning state policies. The National Conference of State Legislatures (NCSL) / Civic Education State Legislation Database captures brief summaries of legislative efforts to address civic learning including bill number, status and the bill sponsor. Users can search the database by year, state, bill status and keyword.
For Media: CMS provides a civic learning fact sheet, links to civic education programs available in all schools, a collection of op-eds by prominent Americans on the importance of this subject.
For Parents and all Citizens: The 'Guardian of Democracy: the Civic Mission of Schools' report outlines six proven practices that constitute well-rounded civic learning. CMS offers tips for parents to ensure that these practices are utilized in local schools.
We sincerely thank these schools for sharing their newsworthy ideas and encourage others to do likewise.