What are new Teacher Evaluation pilots for Oakland Unified School District?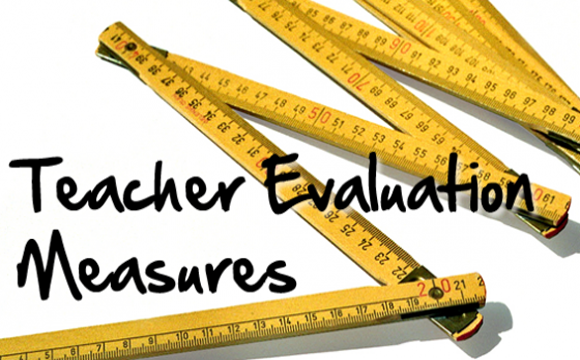 To meet accountability standards, school districts are exploring best practices to evaluate their teachers and, subsequently, increase student achievement. While identifying an appropriate evaluation model with the involvement of the teacher association is essential, the critical questions to be asked are: What are the new Teacher Evaluation pilots for Oakland Unified School District (OUSD)? How will OUSD study the Teacher Evaluation Pilots?
Collectively, A Nation at Risk Report of 1983, the Educate America Act of 1994, the No Child Left Behind Act of 2001 and the Race to the Top grant program, all have played a role in shaping the expectations for evaluation systems and school accountability. According to research, school districts with successful evaluation systems ensure that all parties of the district understand the instrument and consistently use the results from the instrument. In addition, these school districts require that the evaluation systems are interwoven with the district's mission, focus on student achievement and ensure that professional development and teacher evaluation are connected and continuous.
The Oakland Unified School District and the Oakland Education Association (OEA) will begin piloting a new Teacher Evaluation for the 2013-2014 school year. OUSD and OEA are seeking an evaluation model that will make the teacher evaluation process more personalized, transparent and easily understood. They are also seeking a model that reflects improvement in teacher instruction and student achievement. Before arriving at a final evaluation model, both the school district and teacher association also acknowledged that it will take time to create a model that is informative, reliable and implemented correctly. As such, both parties have established a Memorandum of Understanding (MOU) regarding the pilot.
One of the stipulations in the MOU is to formulate a Joint Study Committee. The committee's function is to document and discuss the findings from the Teacher Evaluation pilots. It will also analyze the current evaluation model as it is implemented in non-participating schools. By May 2014, the committee is expected to provide a preliminary report regarding what worked, what did not work and what should be studied further in Oakland Unified School District.
Similarly, the State of New Jersey Department of Education announced in 2011 its pilot evaluation system to grade teachers in 31 school districts. The goal was to establish a framework that can evaluate teachers based on multiple measures of teacher practice and student performance and be used to implement a new evaluation system for all school districts in New Jersey for the upcoming school year (s). According to Commissioner Chris Cerf, the findings of the pilot reflect that educators are having more meaningful conversations than previously to foster effective teaching and learning in these schools.
While communication is key to any evaluation process, we wish Oakland Unified School District success in piloting its new Teacher Evaluation.
Dr. Ronald Holmes is the author of three books, "Education Questions to be Answered," "Current Issues and Answers in Education" and "How to Eradicate Hazing." He is publisher of "The Holmes Education Post," an education focused Internet newspaper. Holmes is the national superintendent of education for the National Save the Family Now Movement, Inc., a former teacher, school administrator and district superintendent. He can be reached at [email protected]