What career path can lead to a CEO for an educational technology company?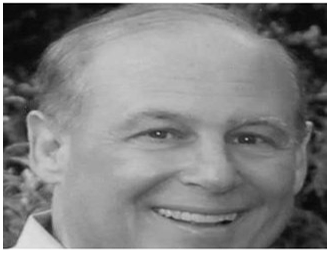 With educational technology becoming an invaluable tool for schools to improve student achievement, The Holmes Education Post continues its segment of interviewing professionals in different fields. Our distinguished interviewee is Deme Clainos, Chief Executive Officer (CEO) for StudyDog, an innovative web-based reading program for pre-Kindergarten through first grade.
This reading program is being used by Riversink Elementary School of Wakulla County School District in Crawfordville, Fla. According to assistant principal Melinda Young who oversees the Response to Intervention process, she uses StudyDog for her ESE students to supplement their reading instruction, and has seen students make so much progress on skills that they are moved to lower tier levels. She says, "the nicest part of asking her students to sign on and do StudyDog is there is no fight. They enjoy the lessons and love working on the program." An excerpt of the interview with Clainos follows:
What career path led to your profession?
As a CEO of an educational technology company, there are three area of experience that are helpful; content knowledge, organizational knowledge and leadership. Most people think of the first item when they think of a CEO of a company, and it is an important point, but the other two are also necessary.
Content knowledge means knowing enough about the market you are serving so you know exactly what your customers need, not just want. It also means you know how to build that product and get it to your market inexpensively. In the case of StudyDog, that means designing a web-based reading program that is designed to engage students, even those who are struggling and keep them engaged while building critical reading skills, explicitly and expertly. My career path encompassed technology positions and a strong immersion of understanding what it takes to teach children, which was developed by working and talking with thousands of teachers, reading specialists and principals.
What educational background and/or professional training are essential for your profession?
An undergraduate engineering degree and a master's in computer science certainly helps a lot in this profession. The rest came from having several positions where the technology, the educational knowledge and the leadership were all required to complete a series of projects of ever-increasing complexities. The most valuable skill to acquire, and the one that has helped me the most, is to be able to listen and learn critically as it is important to respect what your predecessors have accomplished but still be bold enough to innovate.
What influenced you to pursue a career as a CEO?
I observed how painful it is for children when they fail academically and how much it affects their lives. I knew that reading was the first academic challenge children encounter and for most, it is the greatest obstacle in their lives. I also realized that when children fail to learn reading skills, they start on the downward slope towards academic failure, which alters the quality of their lives forever. If that is not enough, I also learned there is a time element. If children do not learn to read by age seven, it is highly likely they never will due to the way the brain develops. This observation exposed a chilling fact for me: If a child does not receive rigorous reading instruction between the ages of four and six, the damage is very likely already done. Hence, if a teacher or a parent first realizes a reading problem with a nine year-old child, there is little that can be done. I think of StudyDog as an "immunization against reading deficiencies" when administered between the ages of four and seven.
What professional, civic or community organizations do you belong?
I have affiliation with the International Society for Technology in Education, Oregon Entrepreneurs Network and the National Center for Family Literacy.
What advice do you give to students who desire to pursue a career as a CEO?
It does not matter too much how you start as long as you have passion in what you are doing. Don't be afraid to try new methods and don't let your failures discourage you. Instead, try to learn from them.
We sincerely thank Mr. Deme Clainos, CEO of StudyDog for sharing his personal and professional experience for others to learn about a career path in the educational technology industry. We encourage other professionals of organizations to share their experiences as an avenue to improve public education. For consideration, contact us at [email protected]
Dr. Ronald Holmes is the author of three books, "Education Questions to be Answered," "Current Issues and Answers in Education" and "How to Eradicate Hazing." He is publisher of "The Holmes Education Post," an education focused Internet newspaper. Holmes is the national superintendent of education for the National Save the Family Now Movement, Inc., a former teacher, school administrator and district superintendent. He can be reached at [email protected]