What career path can lead to a doctor of urology?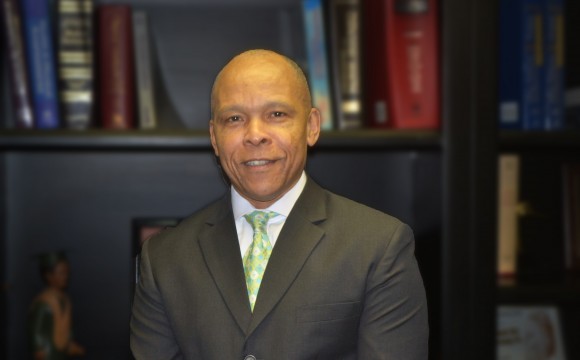 According to the National Cancer Institute, prostate cancer is the second most common type of cancer among men in the U.S. In 2012, approximately 242,000 American men will be diagnosed with this disease and 28,200 will die from it. African-American men have the highest rate of prostate cancer occurrences in the U.S. and are more likely to die of prostate cancer than any other race/ethnic group, according to the Centers for Disease Control and Prevention.
As such, this week's column is focused on the profession of urology. Specifically, the questions to be asked are: What career path can lead to a doctor of urology? What educational background and professional training are essential for the profession? What influenced Dr. James K. Bennett to pursue a career in medicine and become a urologist? What advice does Bennett give to students who desire to pursue a career in medicine?
Urology is a medical and surgical specialty that focuses on the urinary tracts of males and females, and on the reproductive system of males. Medical professionals specializing in the field of urology are called urologists and are trained to diagnose, treat and manage patients with urological disorders.
Dr. James K. Bennett is a board certified urologist who opened his successful and thriving urology practice – Midtown Urology in Atlanta in 1985. He was the first Georgia urologist to perform cryosurgical ablation of the prostate. His practice treats a comprehensive list of urological conditions such as prostate and bladder cancer, erectile dysfunction and female sexual dysfunction although he particularly concentrates on prostate cancer and treatment. Bennett sees patients at his Midtown clinic and performs surgery in his surgical center and at Emory University Hospital.
As a native of Elberton, Ga., Bennett said that the defining moment in his life was marked by the wail of a siren and the sight of an ambulance rushing to the scene of an accident. He was just 12 years old and knew in an instant that someone in his father's logging crew had been injured in the Georgia woods. He discovered it was his father who had been killed when a tractor overturned. Bennett said that from the moment of his father's death, he vowed to make life more stable and less dangerous than his father's. In support of his aspiration, the town's only Black physician, who Bennett said was very gentle, understanding and much respected by the Elberton community, became his mentor.
Bennett received his Bachelor of Science degree in biology from Clark College with the distinguished honor of summa cum laude. He received his medical degree from Duke University and completed a five-year internship in surgery and a residency in urology at Emory University before starting Midtown Urology. Bennett is a clinical associate professor of urology at Emory School of Medicine, clinical assistant professor of urology at Morehouse School of Medicine and adjunct professor in the Department of Biological Sciences at Clark Atlanta University.
Bennett is an activist in the treatment and education of prostate cancer. He (and Midtown Urology) opposes the draft recommendations of the U.S. Preventative Services Task Force's (USPSTF) against routine prostate cancer screening. He created an educational film entitled "Prostate Cancer in Black Men," which has been used nationwide by the American Cancer Society. Bennett is actively involved in a plethora of community activities, author of numerous medical articles on urologic topics and conducts symposia in the medical field. He started community organizations such as SMART (Surviving Men Actively Reclaiming Their Lives) and CHAMPS (Community Health and Men's Promotion Summit) to address the devastating mortality rate of African-American men diagnosed with prostate cancer.
Along with being a diplomate of the American Board of Urology and a fellow of the American College of Surgery, Bennett is member of 12 professional organizations. He is a recipient of many honors such as the National Medical Association "Practitioner of the Year" and appointed to noble roles such as commissioner for the State of Georgia Commission on Men's Health by former Governor Roy E. Barnes.
Giving hope to future medical students, Bennett said that no one in his family had finished school past the eighth grade. The family didn't even have indoor plumbing for a long time. As a result, he said that he can relate to just about anyone. In the urology profession, Bennett explained that it is important to make patients feel comfortable which is the reason he looks at a patient's chart before he enters the room and never carries it with him.
Bennett also said he does not take notes while the patient is talking. This is something he does later because he does not want anything to come between him and the patient. He wants the patient to know that he is listening very carefully. Overall, Bennett's advice to students is to "Shoot for the stars, go for the top. As a physician, you can make your own way; put in the extra work now to reap the benefits later."
We thank Dr. James Bennett for his enthusiasm, passion and commitment to providing quality health care, as well as educational training on prostate cancer and treatment to his patients and community at large.
Dr. Ronald Holmes is the author of two books, "Education Questions to be Answered" and "Current Issues and Answers in Education." He is the President of The Holmes Education Post, an education focused Internet newspaper. Holmes is the National Superintendent of Education for the National Save the Family Now Movement, Inc., a former teacher, school administrator, and district superintendent and can be reached at the following email address: [email protected]