What career path can lead to a general manager at a hotel?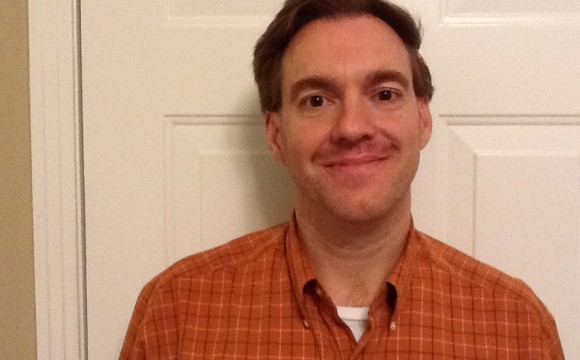 As an avenue to inform the public, particularly students, of career paths for successful employment, The Holmes Education Post continues its segment of interviewing professionals in different fields such as the hospitality industry. There is a broad category of fields within the hospitality industry including transportation, restaurant, theme parks, cruise line, event planning and lodging. This week's feature focuses on lodging in the hospitality industry. Our distinguished interviewee is Mr. Michael Brian, general manager for Holiday Inn. An excerpt of the interview with Brian follows:
Q. What career path led to your profession?
A. While in college, I worked as a night auditor with a company in the hospitality industry. This opportunity led to my managing five different properties for that company. Twenty three years later, I am still working in the hospitality industry for Holiday Inn which I absolutely love.
Q. What educational background and/or professional training are essential for this profession?
A. I have a Bachelor of Science degree in business administration which equipped me with many essential tools to work in the hospitality industry. Customer service is essential in this profession, and is the most important aspect of placement in the hospitality industry. I love assisting, helping and taking care of my guests. These aspects can be learned, but mostly are a natural part of who a person is.
Q. What influenced you to pursue a career as general manager?
A. As a night auditor for a hotel, we experienced high turnover at the head and general manager level. Consequently, I made myself available to learn new things during my down time on the night audit. After about six months of learning various reporting and tracking, I was practically running the hotel from the paperwork side of things. After a promotion and my passion for customer service, I climbed the ladder in the company leading to managing multiple hotels. The lesson I learned is that no matter what job you are in, always make yourself available to learn new things outside of your job description. It doesn't always mean more money, but the experience and personal growth will be worth the effort.
Q. What professional, civic or community organization do you belong?
A. I have been a member of the Chamber of Commerce, Convention and Visitor Bureau and other hotel associations. I have also been an assistant scoutmaster in the Boy Scouts of America.
Q. What advice do you give to students who desire to pursue a career as a general manager of a hotel?
A. If you find yourself having a hard time with customer service, this is not the profession for you. If customer service comes naturally, get involved in the work while in school. Do not wait until you graduate to get involved. Practical application of what you will learn in school will help you put learning to practice. When it comes to customer service, books cannot teach this. I did not go to college for hospitality, but my college training along with my customer service made it a natural fit for me.
Q. What is your typical work day?
A. My day consists of talking with guests at various times such as check-in, breakfast, manager's reception, and check-out. Also, my schedule includes administrative responsibilities of reporting, hiring and doing the payroll. As a general manager, I have to balance the needs and expectations of my guests, the hotel's owners, as well as the brand. Each day, I am responsible for the guest experience at my hotel. It is my responsibility to ensure that guests leave satisfied. I focus each day on how to make the hotel better and more profitable. I am responsible for the training of each of my staff members to ensure that they understand the importance of not just "good" customer service, but, "exceptional" customer service.
We sincerely thank Mr. Michael Brain for sharing his experience and expertise as a general manager of Holiday Inn for others to learn about a career path in the hospitality industry.
Dr. Ronald Holmes is the author of two books, "Education Questions to be Answered" and "Current Issues and Answers in Education." He is publisher of "The Holmes Education Post," an education focused Internet newspaper. Holmes is the national superintendent of education for the National Save the Family Now Movement, Inc., a former teacher, school administrator and district superintendent. He can be reached at [email protected]