What career path can lead to becoming a data analyst?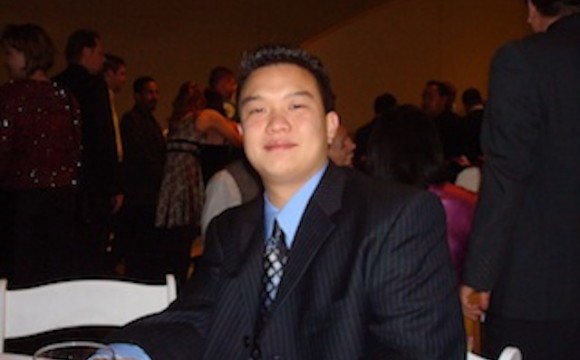 Effective schools and businesses use data to drive their decision-making regarding the budget, programs, services and performance of employees. To meet local, state and national standards such as the No Child Left Behind (NCLB) Act, many schools employ data-driven-decision-making in assessing their human and financial resources to improve student achievement.
A person who evaluates the data of an organization is called a data analyst or data miner. As we continue our series on career paths, the critical questions to be asked are: What career path can lead to becoming a data analyst in the health care industry? What educational background and professional training are essential for the position? What influenced Mr. Kenneth K. Ma to pursue a career as a data analyst? What advice does Ma give to students desiring to pursue a career as a data analyst?
Analysis of data is the process of inspecting, cleaning, transforming and modeling data with the goal of highlighting useful information, suggesting conclusions and supporting decision-making. Data mining is a particular data analysis technique that focuses on modeling and knowledge discovery for predictive rather than purely descriptive purposes.
Mr. Kenneth Ma is a data analyst in the health care industry. He says that statistics, understanding relational databases and people management are three essential skills for his position. According to Ma, "Statistics, mathematical theory, servers and databases can all be learned educationally through standard math and computer classes while the people management and client management skills are learned on the job through professional experiences and mentors."
Ma earned a Bachelor's of Science degree in economics with a minor in mathematics from the University of Rochester. He completed a master's degree in business administration with a concentration in strategic management and marketing from Peter F. Drucker School of Management. He also received management studies certificates in marketing and accounting from the Simon School of Business at the University of Rochester.
Ma's interest in numbers and data began during his childhood. He says it wasn't so much about calculating numbers but more of understanding the story that the numbers were telling. This interest initially led to marketing research roles in industries where it was important to understand consumer behavior through data analysis. Ma has used his analytical skills in such diverse industries as pharmaceuticals, automotives, consumer packaged goods and currently the health care industry. Ma says that the one thing that remained constant in each of these roles was his constantly trying to determine the key story through the numbers to accomplish the objective at hand.
With a passion for numbers, Ma says that his parents were his main influence for pursuing a career in the health care industry. As an only child with aging parents who didn't speak English, Ma says that he was constantly dealing with various aspects of the health care industry. This included having to understand his parent's medical treatments, medical benefits and bills, which were overwhelming task. In retrospect, Ma says that he realized that it was all just numbers and finance. So, it could not be that hard to figure out – especially with his interest in numbers.
Having acquired additional skills in web analytics applications such as Google Analytics, Omniture and Discover, Ma is a member of Healthcare Financial Management Association, Web Analytics Association and Sigma Nu Fraternity. For students who desire to pursue a career as a data analyst, Ma suggests the following: "Be open-minded and willing to jump into any situation as they can be great learning experiences. In my line of work, you have to be flexible as each day brings new challenges.
One day, it could be product issues; another day, it could be client management and data analysis. You never know what you will encounter. You just have to be ready for anything." In fact, being ready for the job is the reason Ma says he does not have a typical work day. His job is basically serving as a client success analyst that manages multiple clients to ensure that they are receiving value out of the company's products. This can range from data analysis to creative process recommendations to help various hospitals.
We sincerely thank Mr. Kenneth Ma for sharing his personal and professional experience for others to learn about his career path as a data analyst in the health care industry.
Dr. Ronald Holmes is the author of two books, "Education Questions to be Answered" and "Current Issues and Answers in Education." He is president of "The Holmes Education Post," an education focused Internet newspaper. Holmes is the national superintendent of education for the National Save the Family Now Movement, Inc., a former teacher, school administrator and district superintendent. He can be reached at [email protected]