What career path can lead to becoming a dynamic teacher?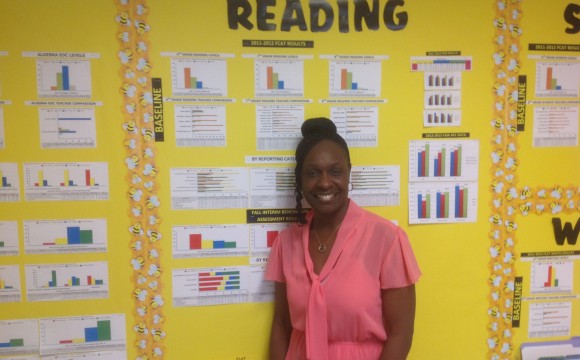 Each year, school systems across the nation recognize a Teacher of the Year based on an examination of teachers' leadership qualities, how well they engage students and parents, as well as how they use data to drive decision-making for teaching and learning. This year's Teacher of the Year for Duval County Public Schools (DCPS) in Jacksonville, Fla. is Apryl Shackelford, a lead reading teacher at Northwestern Middle School. The Teacher of the Year program is a joint venture of the Schultz Center for Teaching and Leadership and the Jacksonville Public Education Fund. Shackelford was selected from a peer group of 8,441 teachers in DCPS.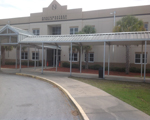 According to assistant principal Gail Holmes, Shackelford is "an awesome person and passionate teacher whose students love being in her classroom. She has a very special love for her students and is a mother away from home for many of them. Shackelford is the type of teacher that advocates for her students and willingly helps other teachers when they need assistance." For this feature, the critical questions to be asked are: What career path can lead to becoming a dynamic teacher? What influenced Apryl Shackelford to pursue a career as a teacher? What advice does Shackelford give to students desiring to purse a career as a teacher?
To be a role model and parent for her sons and give them a reason to strive for success, Shackelford earned a bachelor's degree in criminal justice from Everest University and a master's in curriculum and instruction from the University of Phoenix. Through professional development in DCPS, Shackelford obtained a reading endorsement and is pursuing a Ph.D. in education with an emphasis on K-12 at Grand Canyon University.

Sparked by her criminal justice background to address illiteracy and the failure rate of students, Shackelford taught kindergarteners at Highlands Elementary School and trained autistic children in the Duval community for jobs. Shackelford is currently a third year teacher at Northwestern in DCPS where she teaches intensive reading for 6th grade girls and boys using educational technology programs such as Teen Biz 3000, Compass Odyssey, Study Island and FCAT Explorer.
While working in a poverty stricken community where only 52 percent of the parents hold a high school diploma, Shackelford says her motivation is to help parents and students overcome the odds, obtain an education and become productive citizens in life. Shackelford relates well to her students since she was a high school dropout who overcame her oppositions and can convincingly tell her students and parents that they are not the product of what their community has become and failure is not an option. According to Shackelford, "we sometimes take a detour, but the detour always leads back to the main road."
When asked about her typical work day, Shackelford says "it is not the normal 7.33 hours or 9-5. It is more of a 12-hour day which begins at 7:00a.m. and ends at 7:00p.m." She believes educators have to put in the necessary time beyond the call of duty. Shackelford tutors students during the morning, lunch period and after school. As a consequence, it is documented that her students make significant gains from the time they start and finish her class.
In addition to her instructional activities, Shackelford serves on numerous committees such as chair of Northwestern's School Advisory Council (SAC) and is the advisor for a group called Fabulous Young Ladies, Innovative, Responsible and Educated (F.I.R.E.). F.I.R.E. teaches young ladies to be respectful, responsible, honest and caring so they can fulfill their potential in the classroom and life. Shackelford recalls that her mother kept her in programs such as F.I.R.E. so she could learn life-long skills. Now, she is passing the torch to her students.
For students who desire to pursue a career as a teacher, Shackelford says that she wants to be able to inspire all of her students to follow their dreams including being a teacher. She realizes that you have to build positive relationships with students first before you can teach and help them pursue their ambitions. Assistant Principal Holmes says "she has to stop other students from going into her classroom" because of her remarkable commitment and support for children's success and future. Other teachers want to know how Shackelford keeps students focused in the classroom for long periods of time. Her students say we like being in her class because she gives them the, "I have a dream speech" meaning if I can achieve, so can you. Shackelford tells her students she has already made the mistakes for them.
We sincerely congratulate Apryl Shackelford for becoming DCPS' Teacher of the Year. We also thank her for recognizing the value of a good education, as well as sharing her personal and professional experiences for others to learn about her career path in the teaching profession.
Dr. Ronald Holmes is the author of three books, "Education Questions to be Answered," "Current Issues and Answers in Education" and "How to Eradicate Hazing." He is publisher of "The Holmes Education Post," an education focused Internet newspaper. Holmes is the national superintendent of education for the National Save the Family Now Movement, Inc., a former teacher, school administrator and district superintendent. He can be reached at [email protected]