What career path can lead to becoming a Senator?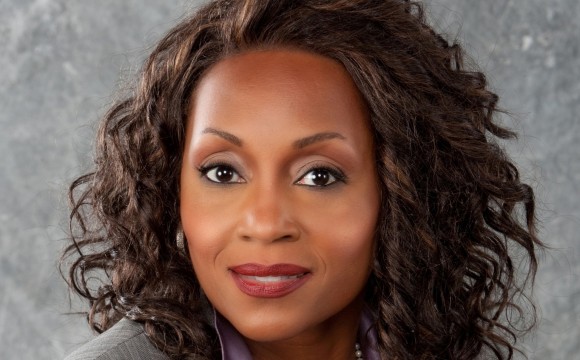 Regardless of population, each U.S. state is represented by two senators who serve staggered six-year terms. Our distinguished interviewee is Annazette Collins, Illinois State Senator, 5th District. Collins holds a Bachelor of Science and Master of Science degrees in Criminal Justice from Chicago State University. An excerpt of the interview with Collins follows:
What career path led to your profession?
I started in politics at a very early age. When I was in high school, I canvassed for a gentleman who ran for public office. When the time came for the alderman to find a State Representative, they remembered my work in the community. I said yes to the opportunity to run for public office because I was passionate about my community and I wanted to see change. I realized that if life was going to get better for the people around me, then I was going to have to get involved. At the time, I was working for the Department of Children and Family Services in Child Protection where many of the children were going into protective custody. I wanted to change that so I accepted the offer and ran for State Representative and won.
What educational background and/or professional training are essential for this profession?
You should be highly trained in whatever you love. If government is to work for the people, we need our best and brightest. All of the decisions that affect our country are made by our government whether it is at the city, county, state or federal level. So, one should be very learned. We need to be experts in all fields.
What influenced you to pursue a career as a Senator?
The State of Illinois had a 98 billion dollar deficit. My senator resigned and I was appointed. I accepted because the Senate is smaller and we had more power. I wanted to make sure that the dollars would flow to our community. I built relationships with many of the players and after ten years of serving in the House of Representatives, I decided that I would have a bigger voice by being in the Senate.
What Profession, civic or community organizations do you belong?

I am a member of Alpha Kappa Alpha Sorority, Rainbow Push, NAACP, Urban League and the National Association of Female Executives.
What advice do you give students who desire to pursue a career as a Senator?
Being a public servant is a very humbling experience. One must come prepared by being educated. You should come with a goal in mind. You should make sure your finances are in order and that you have a business or profession that allows you to take care of your family. Do not go into this profession thinking you are going to get rich. Come with an open mind. I would also recommend that you get a law degree. You do not need it but a lot of legislators have them; it makes it easier to write your own bills. Being an effective Senator or Representative is about building relationships and compromise.
What is your job description and/or typical work day?
As a Legislator, it is my job to pass legislation and ensure that the state's 58 billion dollar budget is passed and those funds are distributed to the state's agencies and other entities. And as the State Senator of the 5th district, it is to ensure that as many of those dollars come to the 5th district as possible. The General Assembly is in session from January until the end of May. During this time, we are at the state capitol negotiating, hearing proposed legislation, meeting with constituents and community groups. When we are home, we are meeting with constituents and community groups, visiting schools, organizations and projects that are in the districts. Members of my staff help resolve any issues that the constituents are having and they help them navigate through state government. We protest school and prison closings and anything else that is going on in the community.
We sincerely thank Annazetta Collins for sharing her personal and professional experience for others to learn about her career path as Illinois State Senator, 5th District.
Dr. Ronald Holmes is the author of three books, "Education Questions to be Answered," "Current Issues and Answers in Education" and "How to Eradicate Hazing." He is publisher of "The Holmes Education Post," an education focused Internet newspaper. Holmes is the national superintendent of education for the National Save the Family Now Movement, Inc., a former teacher, school administrator and district superintendent. He can be reached at [email protected]