What career path can lead to CEO of Amara?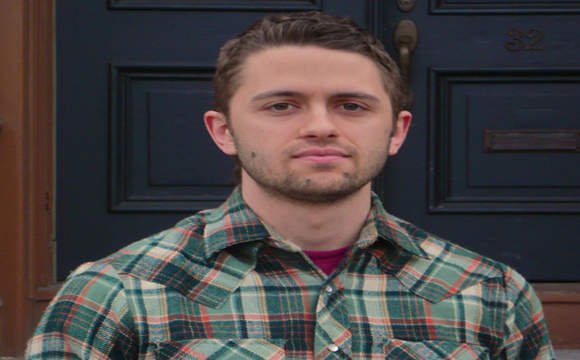 As an avenue to inform the public, particularly students, of career paths for successful employment, The Holmes Education Post continues its segment of interviewing professionals in different fields. Our distinguished interviewee is Mr. Nicholas Reville, chief executive officer and founder of Amara.
Amara gives individuals, communities and larger organizations the power to overcome accessibility and language barriers for online video by partnering with organizations such as PBS, TED Talks and Netflix. Amara's technology offers a robust API that allows companies to use the platform for internal collaboration as well as allowing individual customers to translate video content. Since Amara's launch in 2010, more than 68,000 users have subtitled more than 200,000 videos across over 100 different languages. An excerpt of the interview with Reville follows:
Q. What career path led to your profession and/or influenced you to pursue a career as a CEO of Amara?
A. I graduated from Brown University with a degree in Public Policy. But much more important to me than my academic work at Brown was the personal journey that brought me to public service and eventually to running Amara.org, our crowd-driven subtitling platform for videos on education, news and culture.
I came to Brown confident that I would become a neuroscientist. I even worked for a summer at a famous neuroscience lab at Columbia after my freshman year. But that fall, I joined a student organization at Brown that was fighting to ensure that Brown-licensed apparel was not produced in sweatshop conditions. Along the way, I realized that my life would be devoted to working for positive change and I was so fully consumed by my activism in college that it began to lead my academic work in new directions.
Running a software organization was the last thing I expected to ever do when I was deep in my anti-sweatshop activism. But as the internet continued to grow, it began to dawn on me that we were at the edge of a massive social transformation, as big as any that had come before. There was a new opportunity to change the way that people interact and connect, and to move from a very top-down broadcast culture to one that bubbled up creativity from every direction, where each of us could play a part in building and creating the mental environment in which we live. With close friends from Worcester, I started this organization.
Q. What educational background and/or professional training are essential for this profession?
A. I think running a non-profit focused on software requires a range of skills and flexibility more than any specific training. You need to be able to manage people, understand what makes a good software product and see how software connects to a social mission that you are working to achieve. It's a difficult balance and I make mistakes constantly!
Q. What professional, civic or community organization do you belong?
A. In the process of building these organizations, I was honored to become an Ashoka Fellow for social entrepreneurship. The fellowship has helped to support my work as it has expanded.
Q. What advice do you give to students who desire to become a CEO or executive of a company?
A. I think the most important thing is to stay open to what you feel drawn to in life, and the right project and role will reveal itself. Follow ideas that are interesting and you'll find something you really are excited to tackle, even if it seems unlikely at first. Focus on understanding people and giving them what they need to do their best work and learn to let go of control.
Q. What is your job description and/or typical work day?
A. My typical work day is a very wide range of activities, but at the core I'm talking to people across our organization and making sure that they are able to do what they do best without obstacles getting in their way. If I can help them be focused, I don't mind if my day is a little scattered.
We sincerely thank Mr. Nicholas Reville for sharing his experience and expertise as CEO of Amara. We encourage other professionals of organizations to share their experiences as an avenue to improve public education. For consideration, contact us at [email protected]
Dr. Ronald Holmes is the author of two books, "Education Questions to be Answered" and "Current Issues and Answers in Education." He is publisher of "The Holmes Education Post," an education focused Internet newspaper. Holmes is the national superintendent of education for the National Save the Family Now Movement, Inc., a former teacher, school administrator and district superintendent. He can be reached at [email protected]