What career path can lead to president of Computer Explorers?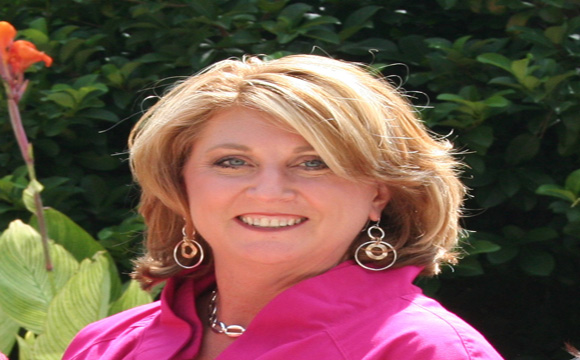 The Holmes Education Post, an education focused Internet newspaper, continues its segment of interviewing professionals in different fields as an avenue to inform the public, particularly students, of career paths for successful employment. Our distinguished interviewee is Ms. Carol Hadley, president of Computer Explorers, which offers technology education programs to children in pre-schools, childcare centers, public and private schools and recreation and community centers. An excerpt from the interview with Hadley follows:
Q. What career path led to your profession?
A. I became interested in technology when personal computers (PCs) were first introduced as a need for every home. As my children were school age, I knew that this would change the way that they learn and how they interact with the world. The concept of a device being able to respond to you based on the information you gave it was intriguing. I then started my education journey to learn more about information technology and how it was changing the world around me. I received my bachelor's degree in eBusiness Management. I have used the technology and business management skills in areas of work such as web development teams and managing/owning businesses that relied on the power of technology to do business.
Q. What educational background and/or professional training are essential for your profession?
A. In our industry, we have teachers, educators, business managers, technology managers, researchers, curriculum writers and program developers. We offer technology education for all ages, from preschool to afterschool using robotics, digital microscopes and the latest technology devices. Mostly, we need passionate people that want to make a positive difference in a child's life.
Q. What influenced you to pursue a career as president of Computer Explorers?
A. With my background in technology and business management, I thought it would be a great fit for me to lead and influence a dynamic industry. Our company helps children build confidence, problem solve, and have fun while enhancing their education. The legacy of changing lives through education persuaded me to become president.
Q. What is your typical work day as president of Computer Explorers?
A. There is not a typical work day. Each day brings new adventures and challenges. We are a franchise system and have 45 franchise owners that make up Computer Explorers. We have a curriculum and product development director and an operation director on the corporate staff. We have support calls with our owners. We have new product and curriculum meetings and marketing, financial and legal strategy meetings. We research new technology and determine if it can be incorporated into a preschool or afterschool education program. As president, I approve marketing campaigns and social media campaigns. I listen, support and delegate.
Q. What professional, civic or community organization do you belong?
A. In the past few years, I have been on the board of directors of the Greater Tomball Chamber of Commerce, president of Tomball Business and Professional Women organization and volunteer at my church. I have also been a member of the National Speaker's Association and Toastmasters International.
Q. What advice do you give to students who desire to become an entrepreneur?
A. Do your research about running a business. Being an entrepreneur is not just about following your passion. If you do not understand how to run a business, your dream can become a nightmare. I recommend that students read the eMyth by Michael E. Gerber.
We sincerely thank Carol Hadley for sharing her personal and professional experience and involvement with Computer Explorers. We encourage other presidents of companies to share their experiences as an avenue to improve public education. For consideration, please submit your name, email address, telephone number and a copy of your Curriculum Vitae to [email protected]educationpost.com.
Dr. Ronald Holmes is the author of two books, "Education Questions to be Answered" and "Current Issues and Answers in Education." He is president of "The Holmes Education Post," an education focused Internet newspaper. Holmes is the national superintendent of education for the National Save the Family Now Movement, Inc., a former teacher, school administrator and district superintendent. He can be reached at [email protected]